Parking lot rides at the Wayne County Fair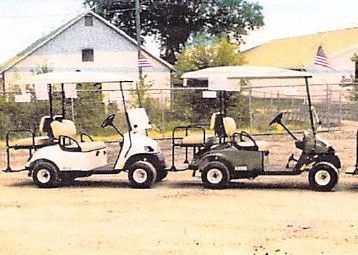 During the Wayne County Fair Sept. 11-16, rides will be provided daily from the parking lots west of the fairgrounds. Carts will be located at the southwest corner of the coliseum.
These cart rides are made possible through the sponsorship of East of Chicago Pizza, Heffelfinger Meats, Bill Maxwell Farms, West Hill Baptist Church, Campbell Chiropractic, Lerch's Donuts, Linn Enterprises, Oh-Yo Yogurt, Ackerman Auto & Tire, Prism Wealth Management, Mast Lepley Ag-Hardware-Turf, Troyer Signs, Willandale Golf Carts, Shisler Cheese, House of Hair, Boys & Girls Clubs of Wooster and Orrville, Wooster Hydrostatics, Waynedale Truss, and CRW Trucking.