SWARM to host native plant sale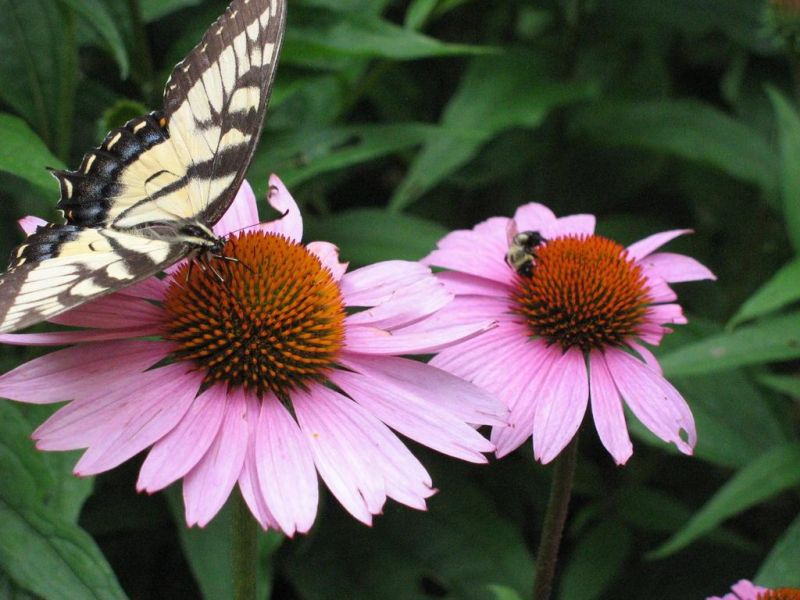 The Sustainable Wildlife Area Restoration Movement will host a native plant celebration sale for the month of September. This sale will begin Saturday, Sept. 11 and will run every Saturday and Sunday from 10 a.m. to noon.
"This celebration is a private event and therefore we are requesting people email us for an invite," said Rome Marinelli, who operates the nonprofit dedicated to pollinator conservation along with his wife Amy.
The mission of SWARM is to combat pollinator decline by re-establishing native habitats, raising awareness and providing education on pollinator conservation.
"We have 27 species of rare and beautiful native plants," Marinelli said. "All of these native plants provide exactly what butterflies, moths, hummingbirds and more need to survive. If you're looking to establish a native meadow or add beauty to your landscape, look no further."
Species included in the private sale are blue vervain, rose milkweed, rattlesnake master, Culver's root, fox sedge, blue lobelia, wild petunia, Virginia wild rye, mountain mint, purple coneflower, nodding onion, sneezeweed, Ohio spiderwort, New England aster, wild phlox, blazing star, monkey flower, bee balm, cup plant, mist flower, marsh marigold, Joe-Pye weed, foxglove beard, tongue, brown-eyed Susan, wild iris and little blue stem.
Each plant is being offered for $3.
If interested, email swarmtusc@gmail.com. SWARM also can be reached via mail at P.O. Box 341, Dover, OH 44622.