The basics of building charcuterie boards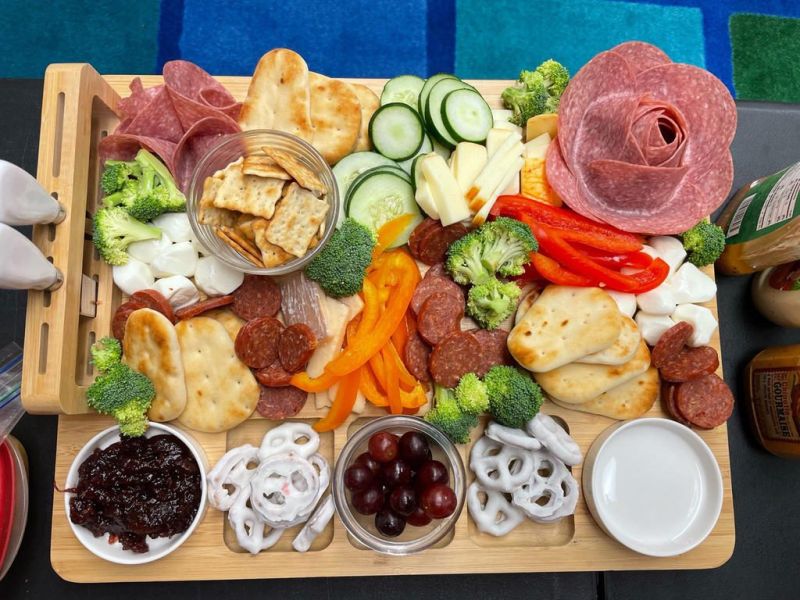 Chris Kendle, educator of family and consumer sciences at the Ohio State University Extension in Tuscarawas County, will be at the Dover Library on Monday, Dec. 5 at 6:30 p.m. to teach the basics of building charcuterie boards for holiday gatherings, family nights or just for fun. She will talk through board essentials, traditional board components and theme boards.
"This class comes at the perfect time," said Sherrel Rieger, program specialist. "People will walk away with fun and delicious ideas to entertain family and friends over the holidays."
Charcuterie boards, also known as grazing boards, have become very popular in the United States. Because the ingredients are readily available in local supermarkets, assembling a charcuterie board for friends and family is easy and quick.
Guests are free to choose what they want to eat, how much they want to eat and when they want to eat it. A charcuterie board might include cured meats, cheese, veggies, nuts, olives, dried fruits, crackers, bread and more. It can be an appetizer or an entire meal.
The Dover Public Library is located at 525 N. Walnut St. in Dover.