Thespians give back with variety show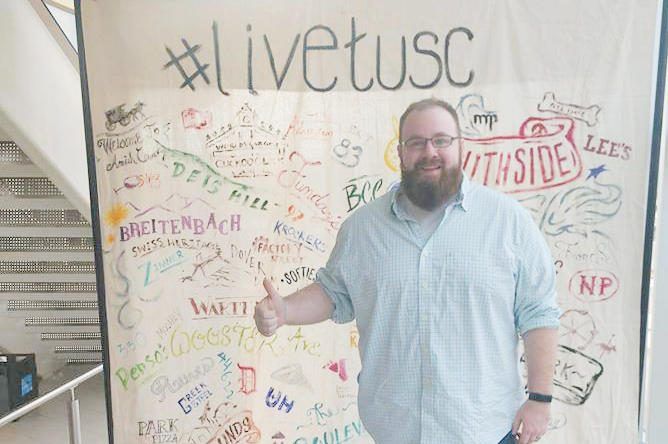 The Little Theatre of Tuscarawas County will host its annual Community Caring Variety Show on Saturday, March 16 at 7 p.m. at the Little Theatre.
Proceeds from the show will support the local community. This year's event will benefit The Good Neighbor Project, chosen by the Little Theatre members and community through an online vote.
"The Little Theatre has been so lucky to be continuously supported by our community, and this is our opportunity to give back," said Kait Gallagher-Wilsterman of Strasburg, who is in her fifth year of organizing the event along with technical director for her second year, Kettie Kneuss of New Philadelphia.
Tickets for the event will be general admission for $10 and are available the night of the performance.
Longtime Little Theatre veterans Shawn Clay and Greg Clay will serve as hosts of "The Tuscarawas County Tonight Show," a local take on a classic late night TV format. The show will feature an interview segment with Andrew Wilsterman of The Good Neighbor Project.
Fan favorite Fairy Godmother Meriweather, portrayed by Kneuss, also will make an appearance.
Featured in this year's variety show are singer, Paige Martin of Tuscarawas; singer, Emily Lewis of Gnadenhutten; cloggers, Madi Foster and Morgan Huston of Dover; singer, Marc Davis of New Philadelphia; singer, Jordyn Freetage of Massillon; singer, Chloe Martin of Tuscarawas with dancer Maya Lewis of Gnadenhutten; singer, Eric S. Grow of Hartville; choreographed routine featuring singers, Grace Williams of New Philadelphia and Kaleigh McCutcheon of Dover, and dancers, Ella Incarnato, Laney Gotschall and Elle Hall; singer, Michael Brindley of New Philadelphia; singer, Jordyn Freetage of Massillon; magician, Kadeyn Steffl of Dover; singer, Belle Fockler of Dover; and a duet by singers, Mykala Aldergate of Sherrodsville and Sarah Jane Spies of Dover.
In addition to entertainment, there will be a 50/50 raffle and a lottery tree raffle. Raffle tickets will be available for purchase for 10 for $5 or $1 each. The event also will feature a wine pull at $10 that guarantees a bottle of wine. No credit cards will be accepted for the event: cash or check only.
The theater will be open at 6 p.m. with auditorium doors opening at 6:30 p.m. The performance will begin at 7 p.m. and will feature a short intermission.
Any questions can be directed to Gallagher-Wilsterman at KaitlinMarie35@gmail.com or 330-447-1735.
The Little Theatre is located at 466 Carrie Ave. NW in New Philadelphia.