Wayne CSEA honored by state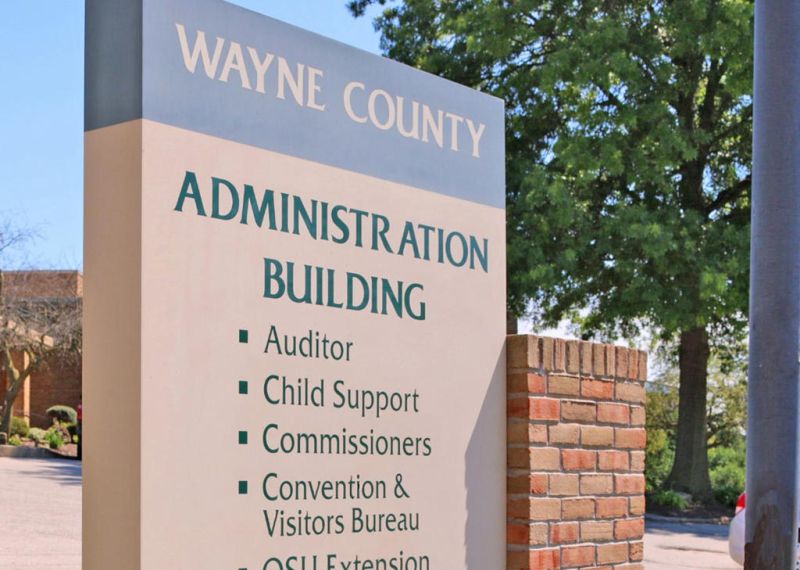 The Wayne County Child Support Enforcement Agency was recently honored by the State of Ohio for its performance in two areas in the medium caseload division: paternity establishment and best overall performance.
According to CSEA director and assistant prosecuting attorney Shayne Oehlhof, the agency helps parents and children by establishing paternity, locating individuals required to pay child support, establishing child support and medical orders, and enforcing the collection of support payments. The Child Support program also encourages responsible parenting, family self-sufficiency and child well-being.
"These awards honor the hard work of our CSEA employees. All of our employees are dedicated to continuing to assist families during this global pandemic," Oehlhof said. "Thank you to prosecuting attorney (Dan) Lutz and the Wayne County commissioners for supporting the work that we do to establish legal fatherhood and to provide child support to the families of Wayne County."
The medium caseload division consists of CSEAs with caseloads of 4,001-10,000 cases. In Wayne County the CSEA collects and distributes more than $14 million annually in child support. In addition, the agency handles more than 6,400 child support cases with a staff of 21 full-time employees.
To maximize the incentive for federal funding, in October 2002, the Ohio Office of Child Support implemented a new performance incentive for funding at the county level. For maximum allocation, the following performance indicators are evaluated: paternity establishment, support order, current payments, arrearage payments and cost effectiveness.
A portion of the money allocated to Ohio CSEAs is allotted due to the state meeting or exceeding federal levels collectively by competing with other states for federal dollars.
Dan Starcher is a public communications specialist for the Wayne County government.