WeCan program helps Welty students help others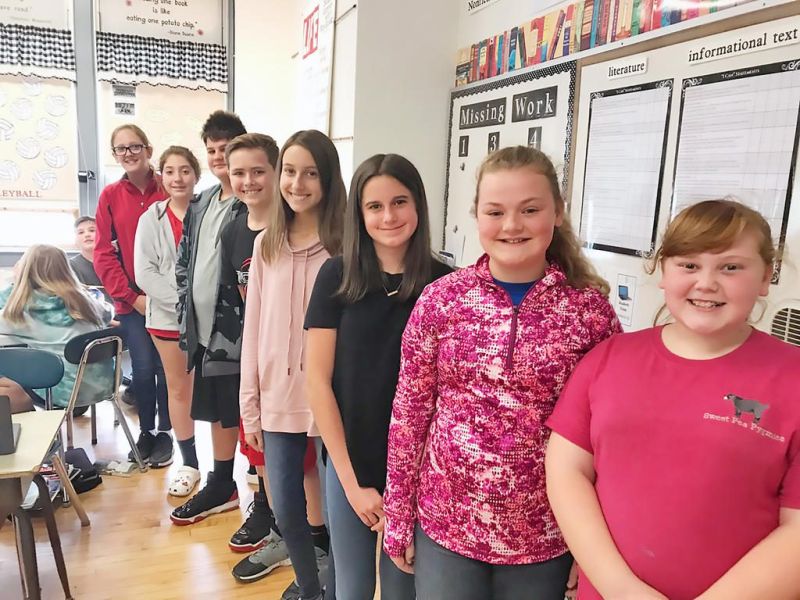 WeCan, or Welty Cares About New Philadelphia, is a new volunteer program for students at Welty Middle School. It is directed by educators Sharon Ricklic and Natalie Schie and will create opportunities for students to get out in the community, helping others and serving the residents of the city in a number of ways.
Ricklic said the program is modeled after a long-standing volunteer group at Dover Middle School. "They were very generous in sharing all their materials and suggested we copy it all we want. There was no need to reinvent the wheel, so we are able to get up and running without too much difficulty."
The program is open to students grade 6-8 at Welty.
"This is our first year for this at Welty," Ricklic said. "I have a list of things we can do this fall and through the winter and spring. The kids can sign up for as little or as much as they want, and I have little projects and big projects available. They can also create independent projects on their own if they want. We're encouraging them to try to give about 16 hours of community service. Our main goal is that we would like to have as many kids involved as possible to give back to the community."
The first project for the school year for the 24 students is leaf raking. "We have requests coming in from senior citizens who need their leaves raked this fall, and we've got about 20 yards to do so far," Ricklic said.
Any older person who would like to ask for help with leaf raking can call the middle school office at 330-364-0645.
"I expect this to be a long-term project in the coming years," Ricklic said. "We were surprised at the broad spectrum of students who signed up to help. A lot of them do this kind of thing with their church, but to do community service projects with their peers is a little different."
After leaf raking, there are several projects planned for the coming school year. Ricklic said she has spoken with New Philadelphia Mayor Joel Day, who offered to let the students assist with decorating the downtown for the holidays.
"We may be painting the baseball dugouts at Tuscora Park," Ricklic said, "and we can do some work at Schoenbrunn, and they can also be elves with the Polar Express at Christmastime."
Ricklic said she and Schie see this as a great way to teach lifelong devotion to serving the community.
"It's important that the students realize that whatever community they end up living in, they need to give back and help others," Ricklic said. "A community is only as strong as the people who live there. And we've heard students say that they really wanted to do this because they want to help others. For the leaf-raking project, students actually said they recognized that the people they would be helping have already helped them by helping to pay for their education, and they are glad to give back in some way. People have asked us what they can do to thank the students, and we just say they don't have to do anything. I told the kids that they would understand what a good feeling it is to do something for others. You see how pleased they are and grateful. That means a lot and is very satisfying."