Wooster Symphony support group to meet Oct. 18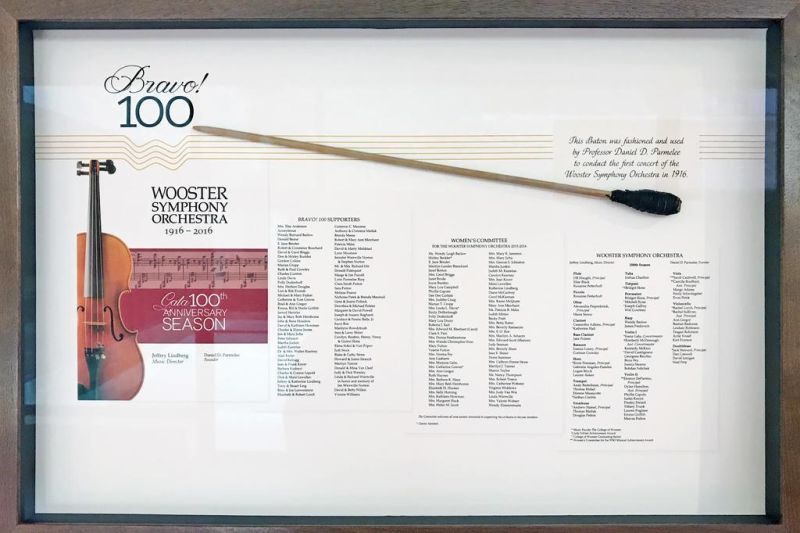 The Women's Committee for the Wooster Symphony is organizing for its 47th season of support for the orchestra. The group will meet on Friday, Oct. 18 at 10 a.m. at the home of Catherine Webster, 1717 Saunders Drive, Wooster.
Anyone wishing to become a friend of the Wooster Symphony is encouraged to attend this meeting or email the chair of the group, Zaunia Sherman, at sherman@sssnet.com for more information.
Formed in 1972 by a group of women, the WCWSO now welcomes all interested individuals. The committee has assisted the orchestra through the years by publicizing concert dates, ushering at concerts, providing refreshments following the concerts in the Gault Recital Hall, and raising money through dues and an annual benefit auction.
These monies help purchase new instruments, provide music achievement awards to orchestra members and sponsor the annual Children's Concert for some 1,300 fourth-grade students in Wayne and Holmes counties.
Founded in 1915 by Daniel Parmelee, the Wooster Symphony Orchestra is currently under the direction of Jeffrey Lindberg. With its 104th season set to open in November, the orchestra is the second-oldest in continuous performance in the state of Ohio.
The 2019-20 schedule includes concerts in November, December, February and May. Of special note is this year's Holiday Concert and the February Children's Concert.