Zoar addresses damaged trees and other issues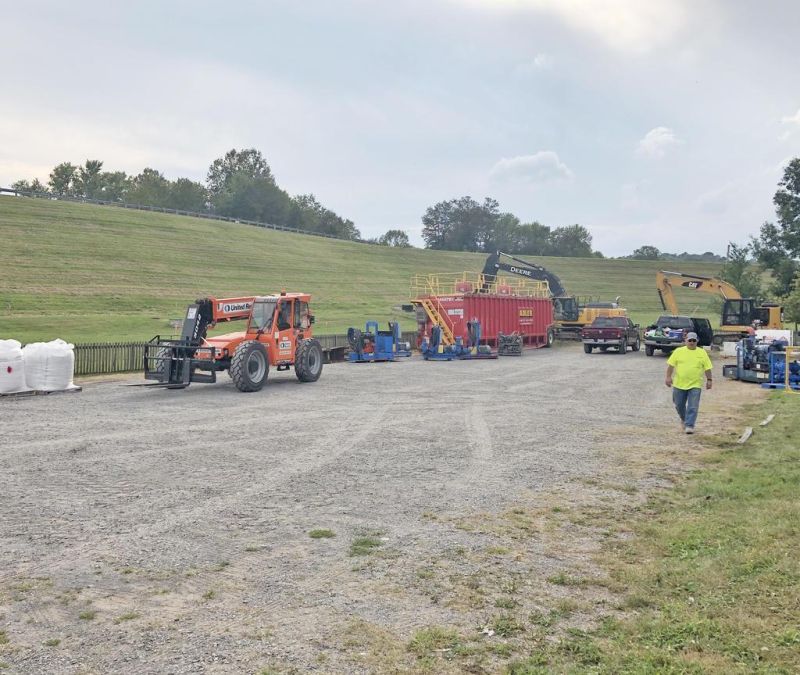 At the September meeting of Zoar Council, safety committee chair Tom Klingaman reported on a dog attacking another dog recently near the Sewing House. A large dog, which was tethered by a chain in the yard of the owners, broke the chain and attacked a smaller dog, which was with its owner in front of the Stars of Zoar Co-Op gift shop at the corner of Third and Park streets.
A complaint was registered with the county dog warden. The warden confirmed the dog was properly licensed and issued a warning to the owners, who are now using a heavier chain.
Council discussed the possible need for additional action to prevent such incidents in the future. Klingaman will talk with the dog warden about how other towns and cities are handling such issues.
Damaged trees
need attention
Mayor Scott Gordon said a number of trees in the village are damaged and in need of attention. He said he was advised by Gooding's Nursery and Landscaping that apple scab fungus, which had favorable conditions for growth this year, is responsible for damaging the crab apple trees.
Damaged trees include a hemlock at the cemetery, catalpa trees on Second Street, a tree along Third Street near the historic Magazine building and crab apple trees by the historic School House. Dead trees in need of removal include a crab apple near Fifth Street and a hemlock behind the historic Sewing House.
Gordon said he obtained one estimate, which totaled $3,800, and will seek a second estimate for review.
In other matters
Street commissioner David Irwin said two storm sewer grates along First Street are being repaired by Buckeye Career Center, but he is uncertain about a date of completion. He also requested a street address sign for the town garage and $200 to have the village truck serviced. Council approved a maximum of $210 to cover those expenses.
Law director Douglas Frautschy said the Army Corps approved the petition necessary for council to pass an ordinance vacating West Street so levee work can proceed. He also reported the corps has submitted all plat corrections to the county map office.
Gordon reported for the planning and historic preservation commissions, saying there are currently three historic homes in the village that may be sold at auction. Gordon sent a letter to three area auction houses, requesting they advise any potential buyers they must follow both a zoning ordinance and a historic preservation ordinance to preserve the historic heritage of the village.
Jim Beam, a Zoar resident who lives on Cherry Hill, asked about the cost of providing county sewer service to Cherry Hill residents and where the lines would go. Gordon said the feasibility study the village and Lawrence Township are currently pursuing would examine options and provide answers to both questions. Beam also asked if he could subdivide his property. Frautschy said both Cherry Hill Association regulations and village zoning ordinances would need to be followed.
Mayor's notes
Gordon reported the following:
—The Army Corps will conduct a trench demo the week of Sept. 27, which will include vibration monitoring.
—The levee repair contractor has completed its preconstruction survey of homes and other structures in the areas of potential impact.
—Receiving notice of ARPA grant funds of approximately $9,323.
—ODOT repairs on Main Street are scheduled to commence soon.
—Seeing a presentation at the county mayor's meeting by Kerry Metzger and Jodi Salvo from the Tuscarawas County Drug Coalition on a recreational marijuana-use issue that could appear on the ballot in 2022.
Legislation
Council did the following:
—Heard the second reading of an ordinance to vacate West Street.
—Voted to accept and certify amounts and rates determined by the county budget commission.
The next meeting will be Tuesday, Oct. 12 at 6 p.m. at the Zoar School House.