A look at Central Christian's winter sports teams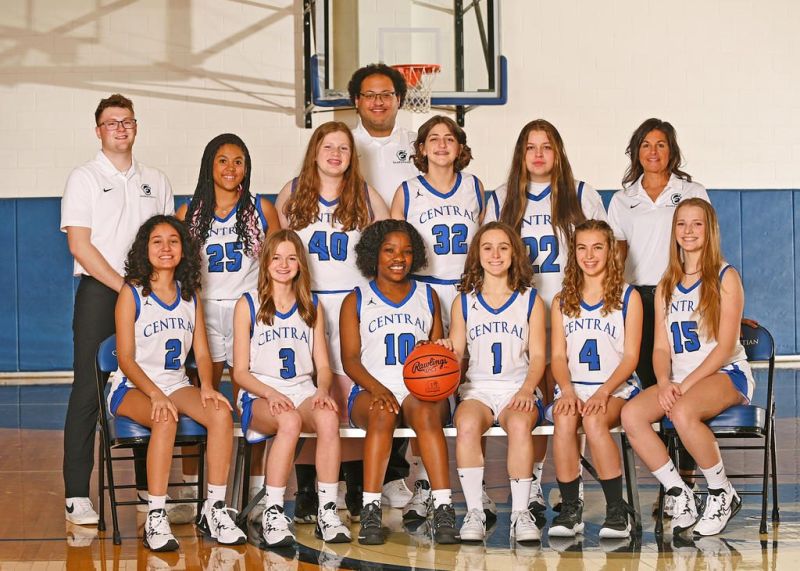 The following is a look at both basketball teams competing for Central Christian High School this season:
Boys basketball
Central Christian's boys basketball team is coming off a solid 2021-22 season in which the Comets finished 14-9 overall and 8-2 in the Mid-Buckeye Conference. That's the good news.
The news worth watching is the Comets return just a pair of letter winners from that squad. So if they're going to continue winning at that rate or more, coach Craig Martin's squad is going to have to do it with new faces and mostly young ones.
Gone from a year ago are Tyler Bonner, Caden Granger, Andrew Miller and Dakota Kerby. That leaves senior forward Thatcher Rohrer, the lone returning starter, and sophomore guard/forward Silas Coleman as the only players with much experience.
"Thatcher is a versatile player that can do many things on the floor," Martin said. "After handling the responsibility of being the point guard last year, this year Thatcher will use his size and strength to anchor our post game in the paint. Thatcher will also use his ability to attack off the dribble and finish in the paint from the perimeter."
Martin said Coleman is a strong perimeter shooting threat that allows them to spread the floor. Coleman was the team's top 3-point shooter a year ago at 38%.
Martin will lean on Rohrer, a 7.5-point scorer a year ago, and Coleman early on while the new faces round into form. That group is headed by junior guard Richard Carr and features a trio of freshmen who must produce. Guards Lyle Endsley and Drew Badertscher and forward Bryan Martin will have to grow up fast.
That group knows how to win, if nothing else. They anchored an eighth-grade squad that finished 19-1 a year ago. Endsley may run the offense, and Martin said the young guard has good distribution skills while Badertscher gives the team another strong perimeter threat. Martin is a penetrator who can attack or post up.
From the get-go, though, the Comets won't be about scoring.
"The strength of our team is our defense," Craig Martin said. "Our ability to defend as a team gives us the capability to give multiple defensive looks. Our ability to mix defenses will help keep our opponents off-guard and force them to prepare for various defensive schemes."
Rebounding and simply overcoming inexperience may be Central's two biggest musts for this season if the Comets are to contend in the MBC.
Girls basketball
Central's girls basketball squad had a bit of a struggle a year ago, finishing 1-20 overall and 1-10 in the conference. Three players — Zoey Jarvis, Jocelyn Hurst and Chloe Taylor — graduated.
The Comets will have some growing to do. Of the five letter winners back, four are sophomores. Three freshmen are among five newcomers.
Senior Rose Etungaro leads the returning group, which features 10th-graders Nevaeh Dickens, Laura Nunes, Micah Kozel-Steiner and Molly Green. Senior Athena Bowers and junior Abby Hewitt give the Comets a bit more age among newcomers, with freshmen Maclaren Fry, Saralyn Steriholm and Adeline Aubrey looking to find ways to contribute.
"We have the team and the opportunity to make a big change here," Comets coach Brock Holmes said. "The expectation would be for us to go out every game and play together, play with effort and to communicate."
Holmes said he expects a gritty, hard-working team that is looking to change the culture a bit. The first-year coach knows there is much work to be done.
"We want to play with loyalty and consistency, while being hard-working, and with passion," he said. "The biggest factor on how we will judge the success this season is if we control the things that we can control. We know that we have room for improvement, but we are going to climb the mountain each and every day."