A look at Dalton High's winter sports teams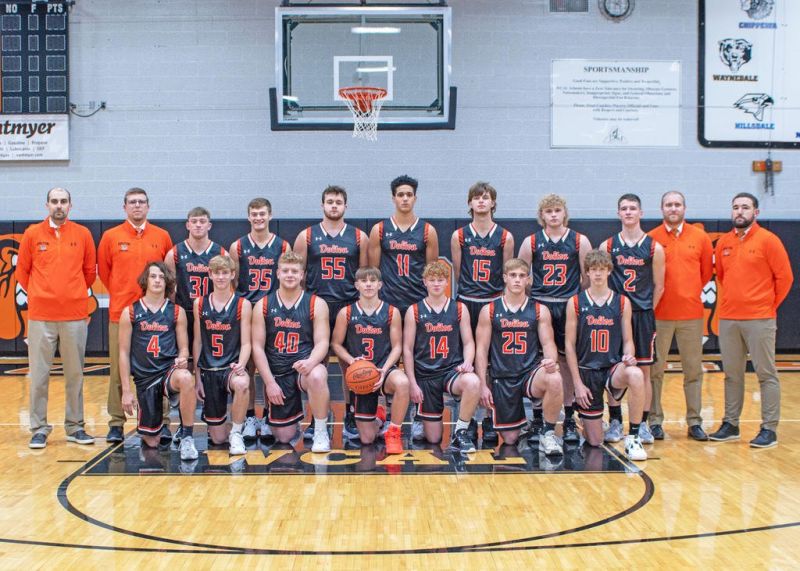 Dalton was all set to defend its Wayne County Athletic League boys basketball title but may have to play much of the season without star Braylon Wenger, the 6-foot-6 do-it-all who suffered serious head injuries in a recent scrimmage when he crashed to the floor after attempting a dunk.
It was an unexpected blow to what were some very high hopes for Dalton's winter sports squads.
Boys basketball
Signs pointed to good things this winter for Dalton's boys basketball team. The Bulldogs had most of the pieces in place, though a couple of changes will have to be overcome as they regroup without Wenger.
Dalton is looking to repeat as WCAL champions after posting a 13-1 conference record (19-5 overall) a year ago.
The losses from 2021-22 are small but significant for the Bulldogs. That list starts with head coach Kaleb Reed, who resigned after three seasons and has been replaced by Justin Greenfelder.
"We have a strong core of returning players and some exciting newcomers," Greenfelder said. "The players are working hard every day and picking up a new system quickly. We expect to compete for a WCAL title and make some noise in the tournament."
Gone from a year ago are just two letter winners, Jalen Wenger and Jaden Schlabach. That leaves a very nice returning group.
Leading that list is Wenger, although his injury has his senior season in doubt. Others in the front court are 6-3 senior Quentin Lehman and 6-3 junior Grayson Lehman while 6-2 senior guard Kyrie Gaut and 6-1 junior guard Colin Pearson also return.
New this year is a quartet of seniors: 5-10 guard Jack Steiner, 6-2 guards Justin Basinger and Braden Fiesler, and 5-11 guard Ethan Stutz. Juniors Keller McFarren (6-0, guard) and Jace Eberly (6-4, forward) and sophomore Brady Hignight (6-2, guard) also join the varsity squad this season.
Greenfelder said a key this season will be competing hard with a team-first mentality and focusing on defensive intensity and execution.
"Our players (must) trust and believe in each other and are committed to continuing the tradition of excellence and blazing new paths to success," he said.
Dalton will look to improve upon its tournament performance, which ended in the district semifinals with a minor upset in the Norton Div. VI District. The Bulldogs headed into the postseason ranked No. 11 in the state.
Girls basketball
Eighth-year girls basketballcoach Katie Miller is in a similar boat as Greenfelder, personnel-wise. Coming off a 17-11 season, 10-4 in the WCAL, the Bulldogs saw just two players, Mia Weaver and DeMareia Sampson, move on.
Returning is a deep senior class that includes guards Kylee Johnson, Ella Lunsford, Maddy West and Sarah Witmer and forward Marley Clark. Sophomore guard Kendall Maibach also returns.
Senior guard Caroline Chubbuck leads a group of newcomers that includes junior forwards Sydney Geisner and Josslyn Reynolds, sophomore guard Ellie Miller, and freshman guard Phoebe Lehman.
"We have a competitive schedule and expect our team to compete every night," Miller said. "We look to improve our record from last season."
Wrestling
Veteran coach Kenton Lemon returns with a solid core that posted a WCAL runner-up finish a year ago. He will have to replace a half-dozen letter winners.
Among the top returners will be junior Michah Boyer, a WCAL champ last season, along with junior district qualifier Bram McCourt, junior Greyson Siders, a two-time state qualifier, and sophomore district qualifier Kaden Russell. Also back are senior Jaden Sok and sophomore Seth Ryder.
New to the fold this year are Alex Hess, Matthew VonBonin, Cohen Riggenbach, Sam Ediger, Ethan Reed, Aiden Pelfrey, Jaxon Ryder and Dallas VonBonin.
"Our conference graduated some really solid wrestlers last year," Lemon said in preseason media remarks. "But like every year, our teams will reload and put quality kids on the mat."