A look at Smithville's winter sports teams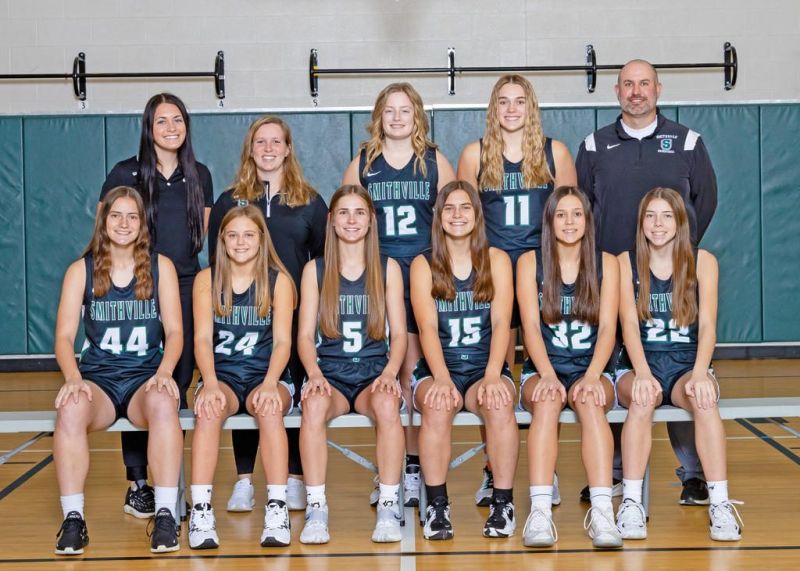 Here's a look at the winter sports teams competing for Smithville High School:
Girls basketball
Hopes are high for Smithville's girls basketball team this month. So are a lot of things.
Buoyed by a veteran team that features very good height throughout the roster, the Smithies are looking to do some damage in the Wayne County Athletic League. They are coming off a solid 14-10 season overall, 6-8 in the conference.
From that group, veteran coach Erick Nickles, now in his third year at the Smithies' helm, lost just one player, Kailynn Wickens. Smithville returns a sizeable — and good-sized — group of veterans.
"Our team worked really hard this off-season, and we think that we can build off of that and continue to grow and get better every day," Nickles said. "The league is going to be a grind every night. As the season goes, we want to be playing our best come tournament time."
The Smithies' veteran bunch is led by 5-foot-11 junior forward Naomi Keib, a first-team All-WCAL performer last season. Madi Singer, a 5-foot-8 sophomore forward, garnered second-team all-conference honors a year ago.
Others returning are 5-10 junior forwards Cammi Wickens and Audrey Sidel and 5-9 sophomore guard Aly Wickens. That group gives Nickles all sorts of size and versatility as far as lineups go.
Joining the veterans is a trio of freshmen: 5-8 guard Leah Keib, 5-9 forward Kiersten Ross and 5-6 guard Regan Gherian.
"We will be successful if we can be better at taking care of the ball and defensively make teams really work for everything they get," Nickles said.
Boys basketball
The boys basketball team finished last season 16-8 overall, 11-3 in the WCAL, good for third place behind Dalton and Norwayne. The Smithies landed Carter Piatt and Carter Fath on the All-WCAL first team.
Piatt returns for this senior year after receiving an All-Ohio special mention in Div. II. He averaged 18 points and about five rebounds and five assists. His classmates Mac Butzer, who shot nearly 50% from 3-point range last year while averaging 8 points, and Reece Riggenbach will be counted on heavily.
Cole Maibach is another who should be counted on this year for the Smithies, who numbered just Fath and Evan Blough among seniors a year ago.
Wrestling
Second-year wrestlingcoach Jesse McKinney will continue his process of building the program at Smithville, which has some accomplished athletes on its roster. That list includes a trio of district qualifiers in sophomore 120-pounder Caden Shaffer, senior Luke Raines (215) and sophomore heavyweight Eric Lehman. Devan Greathouse, a 144-pound junior, also is back for McKinney's squad, which graduated just one athlete a year ago from a Smithville squad that placed sixth in the WCAL, doing so with just five wrestlers.
That number will be bigger this year, thanks to the addition of 165-pound senior Gabe Copley and freshmen Chase Tomassetti (144/150) and Mason Haines (157).
"I expect us to come in and be competitive," McKinney said. "That has been my primary goal since taking over this position, to produce wrestlers who are truly competitive with their peers and fellow wrestlers. I believe we can perform at a high level, and I look forward to seeing that translate to competition."
McKinney said the key to his team's success will be working on mental toughness. "Distractions sometimes get the best of us, so being mentally tough will keep us focused and ready to compete."