COW alum Franks named to D3 All-Decade team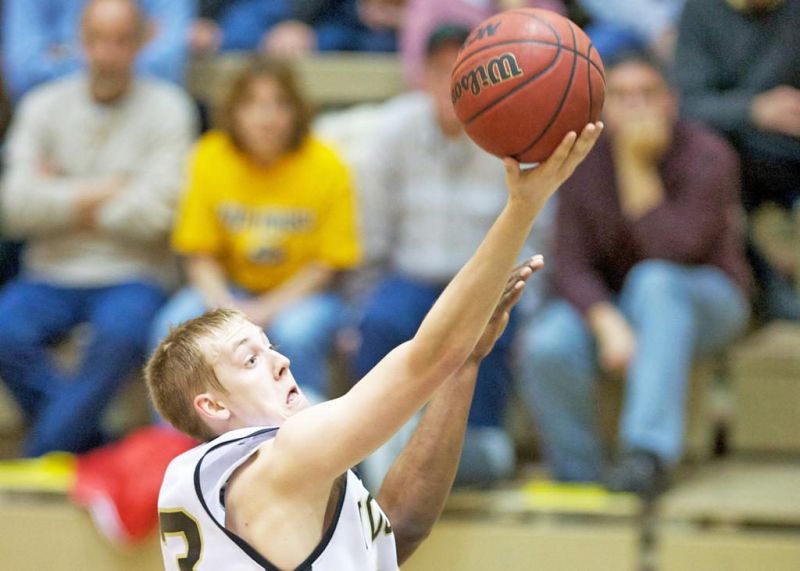 Ian Franks, a legend within The College of Wooster's storied men's basketball program, is among the D3hoops.com All-Decade honorees. The 2011 alum is a fourth-team selection, as announced by the popular website dedicated to covering Div. III basketball.
Franks, one of Wooster's biggest success stories, started his career on the JV level and went on to earn All-America honors from the National Association of Basketball Coaches and D3hoops.com as a junior and senior. As a senior he helped the Fighting Scots to the national championship game, was part of a program-record 31 wins (31-3) and was one of 10 finalists for the prestigious Jostens Trophy.
As a freshman, Wooster's veteran coaching staff took quick note of Franks' untapped potential and talent. His steady development during JV games and practice led to a promotion to the varsity rotation for the home stretch of the 2007-08 campaign, and he garnered the team's Most Improved Player award.
Franks, and Wooster, reaped the fruits of the guard's efforts in the offseason, as the 6-foot-4 South Central High School product took over the point guard duties from injured starter Brandon Johnson as a sophomore and led the Scots to the first of three-straight sweeps of the North Coast Athletic Conference regular season and tournament championships, a feat that has not been accomplished previously or since. He averaged 15.5 points, 4.2 boards and 3.4 assists while helping Wooster to a 23-7 record. For his efforts Franks earned third-team All-Great Lakes Region and first-team All-NCAC honors.
Continuing to improve, Franks upped his numbers to 17.9 points and 5.1 rebounds to go with 3.3 assists as a junior, and the accolades quickly followed. He was voted a first-team NABC and fourth-team D3hoops.com All-American, picked up Great Lakes Player of the Year recognition from both, and the NCAC Player of the Year trophy.
As a senior Franks posted the fifth 600-point season in program history en route to averaging 18.3 per night. His rebounding improved tremendously to the tune of 6.4 per game, and he remained steady in the assist column with 3.4 per outing. Franks garnered first-team D3hoops.com and third-team NABC All-America honors, repeated as D3hoops.com's Great Lakes Player of the Year, and joined fellow Scot James Cooper as a two-time NCAC Player of the Year.
Upon graduation Franks ranked fifth all-time at Wooster in points (1,696), third in free throws (44), eighth in assists (322) and ninth in field goals (572). During his career Franks was part of teams that went 102-21.
D3hoops.com selected 25 players to its All-Decade Team. Those who played primarily at the Div. III level at any point from the beginning of the 2009-10 season through the end of the 2019-20 season were eligible, and of those players, D3hoops.com's panel considered their entire career.