OHS girls swim team has depth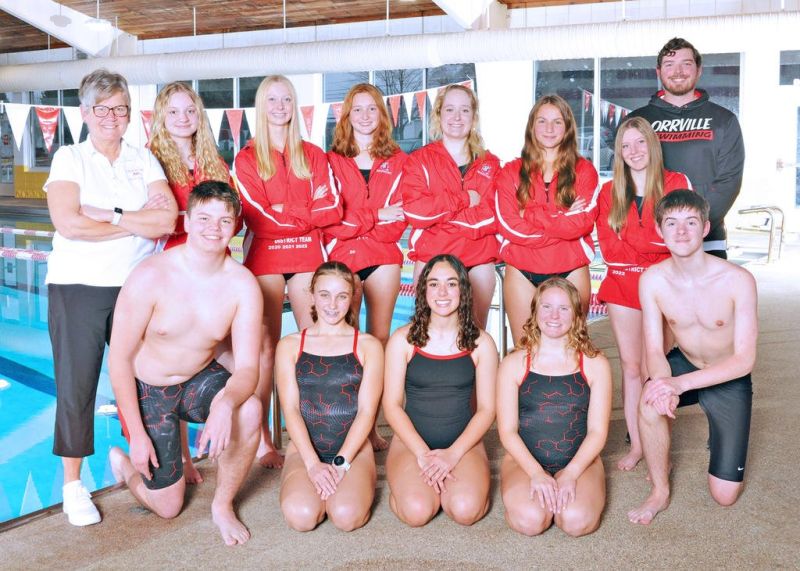 The Orrville High swimming program, under the guidance of second-year head coach Tammy Lyons and first-year assistant and former OHS swimmer Sam Horsbaugh, has doubled the number of boys on the team this season.
Unfortunately, that number has grown from one to two as junior letterman Sawyer Zimmerman is joined by freshman Luke Hofstetter.
On the girls side, the Red Riders have enough depth to make a splash this year, which will start Dec. 3 at the Dover Invite as they try to improve on last year's 4-6 record in which the OHS girls had a pair of top-10 invitational finishes.
"The girls team with nine swimmers will be able to field two relays in dual meets and invitationals that should score points," Lyons said. "The added depth of the new swimmers should enable us to pick up the extra points needed to win close dual meets and help us have a winning season this year."
With the loss to graduation of only one swimmer, the OHS girls welcome back letter winners in seniors Emily Batchlet, Rachel Dreher and Ahlaina Martin while Aleah Daugherty and Brenna Martin earned their letters a year ago as freshmen.
That crew will be joined by newcomers in freshman Caelea Cochran and seniors Cate Jones, Britney Neal and Maggie Vernon.
"All of these girls have swimming experience, which gives us some much-needed depth," Lyons said. "We have more swimmers, all capable of swimming multiple strokes. For the boys, increased strength will bring faster times."
Along with the season-opening meet at Dover, other schedule highlights include a small team invite, which Orrville will host Dec. 20.
On Jan. 27 the Red Riders will travel to the site of the state meet, Canton's C.T. Branin Natatorium, for a tri-meet with Louisville and Canton McKinley and then go to Wooster on Jan. 30 for a season-ending meet against the Generals.