Rohskopf inks deal with UFC, makes debut on June 20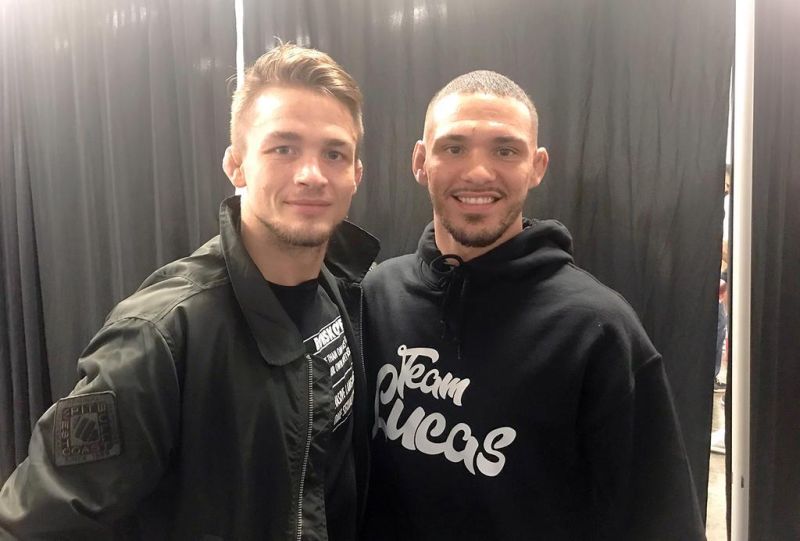 Max Rohskopf, a 2013 West Holmes High School graduate, a three-time state placer where he finished third in 2013 and 2012 and seventh in 2011, and a four-time state tournament qualifier for the Knights, will step into a new challenge and into the national and world spotlight Saturday, June 20 when the Killbuck native makes his Ultimate Fighting Championships debut.
Rohskopf was 5-0 in the MMA ranks before emerging as an up-and-comer in the UFC. Now living and training in Las Vegas, Nevada, he recently inked a contract with UFC, and his inaugural match will pit him against Austin "Thud" Hubbard of Denver, Colorado, who was 11-4 in the MMA and 1-2 in his UFC matches coming into the bout.
The two are part of the undercard for UFC Las Vegas 3 in a lightweight 155-pound matchup. The entire undercard and featured fights will air live Saturday on ESPN, beginning at 4 p.m. EST, followed by the fights at 5 p.m. from the UFC Apex in Las Vegas.
E. Spencer Kyte (Twitter@SpencerKyte), a writer for UFC, previewed the Rohskopf-Hubbard bout on the UFC home page:
"Austin Hubbard was initially scheduled to face Joe Solecki on Saturday night, but with the Contender Series alum forced to withdraw from the engagement, 'Thud' will instead welcome undefeated prospect Max Rohskopf to the Octagon for the first time.
The 28-year-old Hubbard has gone 1-2 in his first three UFC appearances, squeezing a good win over Kyle Prepolec between hard-fought losses to Davi Ramos and Mark O. Madsen that showcased the Elevation Fight Team member's toughness and heart. Hubbard closed out his run on the regional circuit with a pair of quality wins over established opponents, acquitted himself well in his losses to Ramos and Madsen, and has proven to be a solid addition to the 155-pound weight class, even if the results haven't always been there.
A standout wrestler at North Carolina State, Rohskopf has made a seamless transition to mixed martial arts, posting five wins in as many starts, earning each of those victories by way of submission. Based in Las Vegas and training under Brazilian jiu-jitsu legend Robert Drysdale, the 25-year-old newcomer's best win came against Zach Zane back in September when he finished the former Contender Series competitor in just 71 seconds.
This is a tremendous battle between lightweight prospects with differing pedigrees, as Rohskopf has been heralded as one to watch from the outset of his MMA career while Hubbard is a battle-tested worker. The fact that it has come together on short notice adds another layer of intrigue to this fight but shouldn't have any impact on what transpires inside the Octagon on Saturday night."