Ex-Scot Wielansky makes most of WBC start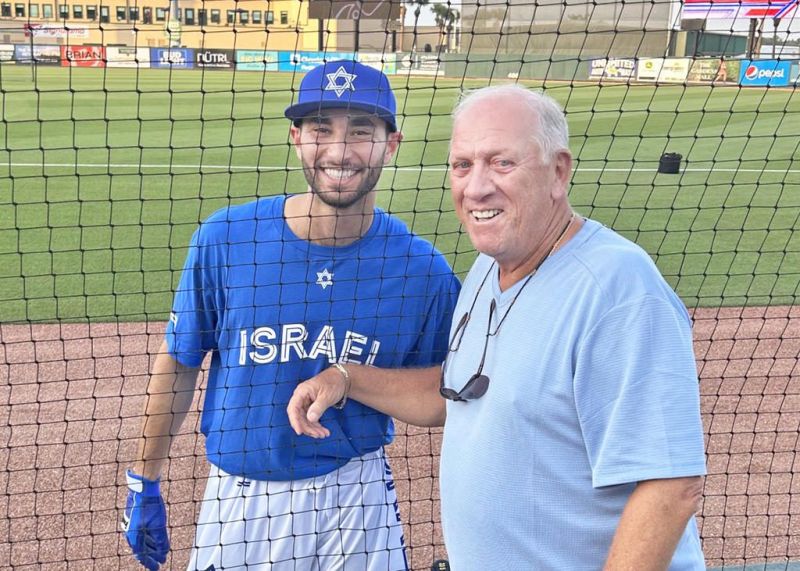 Michael Wielansky, an 18th-round selection by the Houston Astros in the 2018 Major League Baseball First-Year Player Draft following his junior year at The College of Wooster, had a phenomenal game for Team Israel in the World Baseball Classic on March 15.
Wielansky, Israel's starting shortstop in the team's final game at the WBC, went 2-for-4 and was involved in three double plays against Team Venezuela. He was immediately in the spotlight, starting a 6-4-3 double play on a slowly hit ball after the first two batters reached safely for Venezuela in the first inning.
In the third inning, Ronald Acuña, Jr., the 2018 National League Rookie of the Year and outfielder for the Atlanta Braves, grounded out to Wielansky. The 2018 ABCA Div. III Position Player of the Year started the inning-ending double play, where New York Yankees star Gleyber Torres was the other out. Wielansky then led off the bottom of the inning with a single to right field, and he placed a second base knock there in the seventh inning that moved Noah Medlinger up to scoring position. Medlinger went on to score for Israel in the eventual 5-1 loss.
Wielansky was involved in a third double play in Wednesday's game. That was an inning-ending 4-3-6 two-for-one special. Wielansky greeted David Peralta, an outfielder for the Los Angeles Dodgers, at second base and applied the tag for the final out of the frame.
Wielansky played in two of Israel's four games at the WBC. He entered Sunday's 3-1 win over Team Nicaragua as a defensive replacement in the seventh inning. He reached on a fielder's choice in the eighth inning and fielded a grounder sent his way with no problem in the ninth inning.
Israel went 1-3 at the WBC and finished in fourth place in Pool D, which was regarded by many baseball experts as the toughest group of five teams in the tournament.
A consensus 2018 first-team ABCA and D3baseball.com All-American and Mideast Region Player of the Year, Wielansky became the second known player in Div. III history to record 200 hits, 200 runs and 150 RBI before the end of his junior year at Wooster.
Kevin Smith is the director of athletic communication at The College of Wooster.