Apple Creek welcomes new business to the community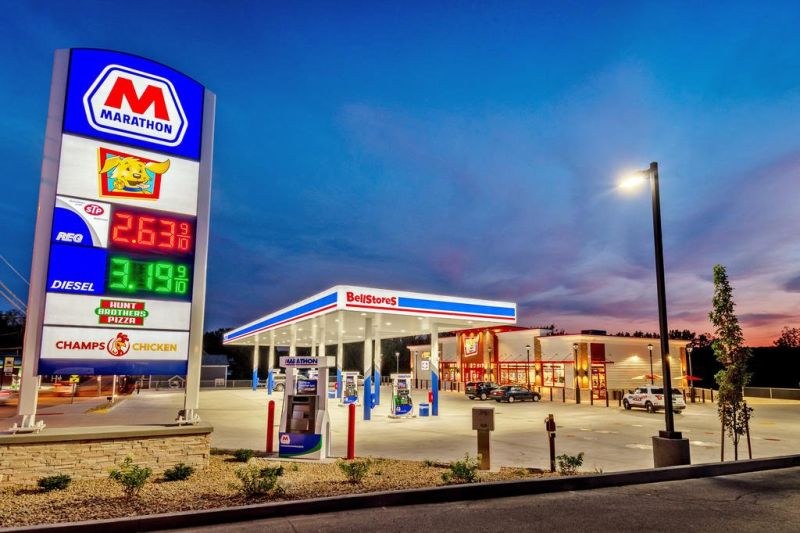 BellStores, a leading Northeast Ohio chain of convenience stores featuring Marathon fuels, announced the opening of its 59th location at 60 E. Main St. in Apple Creek.
The new store, which opened Sept. 19, is open 24 hours a day, seven days a week and features BellStores' most modern, customer-centric design to date.
Food offerings include Bell's Bistro grab-'n'-go meals, Hunt Brothers pizza, Mary Ann Donuts and BellStores' first Champs Chicken location. Beverages include coffee with BellStores' Bean-to-Cup coffee machines, iced coffee and fountain drinks via the Splash Fountain beverage station.
The Marathon fuel lineup includes unleaded, mid-grade, premium and REC-90 ethanol-free gasoline, as well as kerosene and diesel fuels.
"We're thrilled about our newest location in Apple Creek and becoming part of this community," BellStores President and CEO Brian Burrow said. "We strive to promote family values, and we look forward to serving the families of Apple Creek and the surrounding areas."
BellStores also recently launched its Bell Buddy Rewards program as a way of thanking customers for shopping in stores and at the pump. The program rewards customers for their loyalty through promotions and savings on fuel, food and beverages. Bell Buddy Rewards is available to customers at all BellStores locations including the new Apple Creek location.