Atwood Boats wins award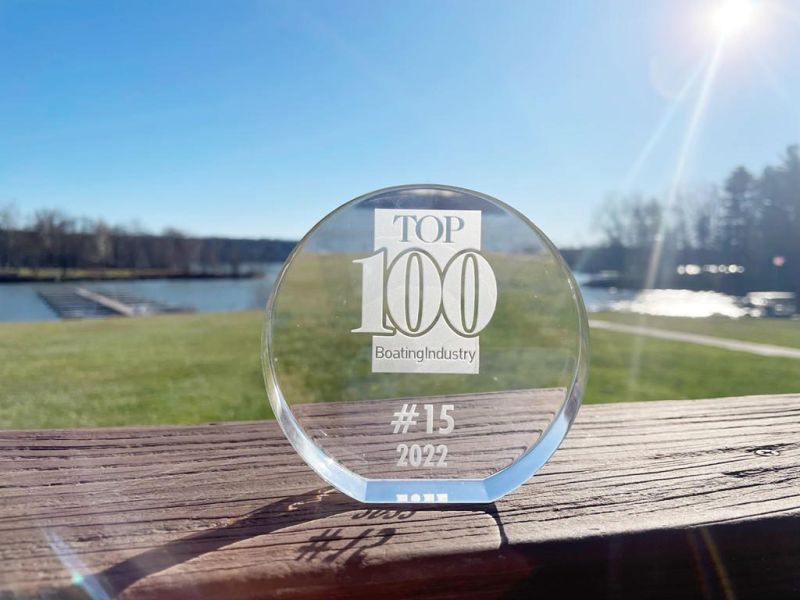 Atwood Lake Boats, a locally owned and operated pontoon dealership, recently placed 15th in the Top 100 North American Marine Dealer annual awards at the Boating Industry Magazine's Elevate Summit in Orlando, Florida.
Atwood Lake Boats surpassed thousands of boat dealerships, boat services and marinas in the U.S. and Canada to win the award. Since 2009 the dealership has continuously met the standards and expectations to achieve a top-100 dealership status.
According to www.BoatingIndustry.com, the Top Dealers portion of the Top 100 Awards is the only independent ranking of boat dealers in North America. Dealerships are judged based on business operations, professionalism, marketing tactics, customer service and more.
"We are truly grateful for the prestigious honor to be recognized as a top-15 dealer in North America. Our dedicated crew, loyal customers and incredible Atwood Lake community make this remarkable achievement possible," said Michael Valot, president and owner of Atwood Lake Boats.
Atwood Lake Boats is Ohio's largest pontoon dealership located on Atwood Lake. The business was established in 1963 and continues to be family owned and managed.
Atwood Lake Boats operates two full-service marinas on Atwood Lake. The marinas offer boat sales, boat rentals, docking for over 700 boats, service, parts and accessories, storage, gift shops, and two on-the-water dining locations.