Sidewalk Experience is more than just another sale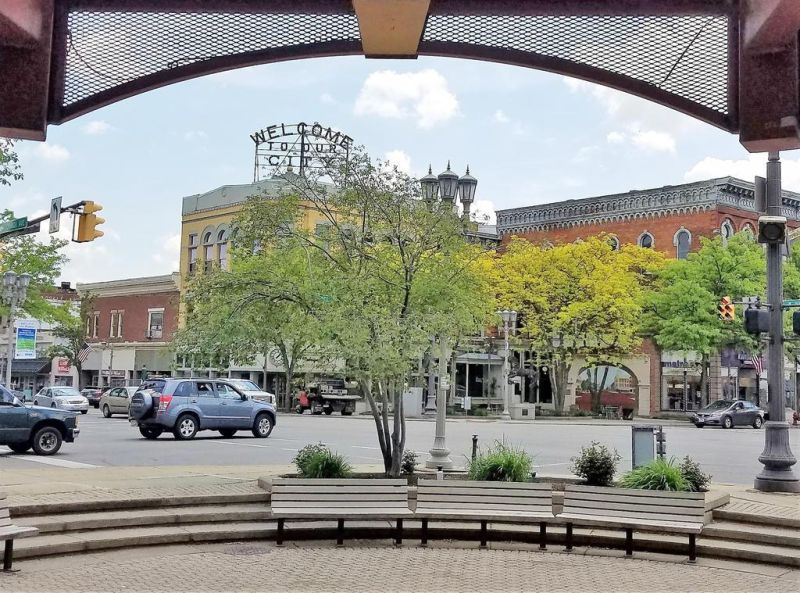 The 65th New Philadelphia Sidewalk Experience will take the annual sale to the next level. The event will bring the community together with live entertainment on the square, restaurant specials, a healthy community fair at Starlight Enterprises and, of course, sidewalk sales.
The event is on Friday, July 26 and Saturday, July 27 from 9 a.m. to 6 p.m. each day and is sponsored by the New Philadelphia Business and Community Association and Off the Wall Music.
"We're really rebuilding from the traditional sidewalk sales to this experience," said New Philadelphia Business and Community Association interim-director, Rick Arredondo. "So much has changed with the way people shop. That is why we are getting the restaurants to participate."
The Broadway Brewhouse, The Daily Grind, Gavin's on the Square, Craft Bistro and Lounge, and Mustards at The Wine Rack will each feature a small signature dish allowing visitors to sample their food. For this special promotion everyone who tries a dish at each location will be eligible for a drawing to win gift cards to each restaurant.
For the sidewalk sale, Miller's Creamery and Mad's Dog House will be featured in the parking lot by Lightning Signs. A lemonade shake-up stand will be located by the House of Stones.
The use of a sound system has been donated by Off the Wall Music and live music with local musicians will be featured on the square.
Plans also include the display of the beloved Lucky Barrel, which has been in storage for a number of years. The Lucky Barrel was a promotion once used to draw shoppers to a different downtown store each week.
Bringing individuals with developmental disabilities together with their community is another goal of the event. Arredondo noted the individuals at Starlight Enterprises who contributed to the revitalization of New Philadelphia through their work on murals with artist Jon Stucky.
"The art projects brought the individuals together with the community and we wanted to do something similar with the sidewalk experience," Arredondo said.
A Healthy Community Fair will be held in the parking lot of Starlight Enterprises with a number of other organizations participating. The New Philadelphia Police Department will be distributing fingerprinting kits, Cleveland Clinic Union Hospital will conduct blood pressure checks, the Tuscarawas County Health Department through Project Dawn will have Narcan Kits available, the Coshocton Driving School will conduct seat belt checks for car seats to make sure they are properly installed.
The Anti-Drug Coalition will participate with education information aimed at preventing drug use and geared toward young people. The Red Cross will also participate.
The health fair will be the same hours as the sidewalk experience. "We want to promote health and safety and showcase our local organizations that are there to help us," said Tracy Aubihl of Starlight Enterprises. There is still room for others to participate in the health fair, contact Aubihl at 330-339-2020 if interested.
The health fair will also be the drop off point for a backpack drive for underprivileged children. "We don't want kids to go without backpacks when school starts," said Arredondo noting a previous drive collected more than 200 backpacks.
Starlight Art on High gift shop will be open. Inside their art program will be highlighted, the artists will be actively creating art and available to talk to visitors about their work. "There are so many personal stories," Aubihl said. "The individuals are now recognized for their gifts. A lot of them never thought about being artists."
The downtown New Philadelphia area provides a wealth of retail stores and restaurants that serve a variety of needs. There are too many businesses to list them all but they include Charmed: Gifts with Meaning, Starlight Art on High, Crete Clothing, The Gift Market, 10 Hands Art Collaborative at the Ezekiel Project, Alley Cats Marketplace, Books N Things, Dayspring Christian Bookstore, Cinzia (women's clothing), Inspirations Clothing and Resale, The Quaker Cinema, Off the Wall Music, Nutrition Corner, The Basement Antique Shop, Love's Gallery, OV Harvest, Kool Ragz, M.A.D. Bros. Games, What's Cooking Café, China Wok and Michaels.
The many services available downtown include hair salons, barber shops, nail care, eye care, custom framing, insurance, employment and more.
The variety of businesses and the special activities offered at the New Philadelphia Sidewalk Experience make this an event not to be missed. "We have a lot to offer," said Arredondo.