A very merry Christmas to all of you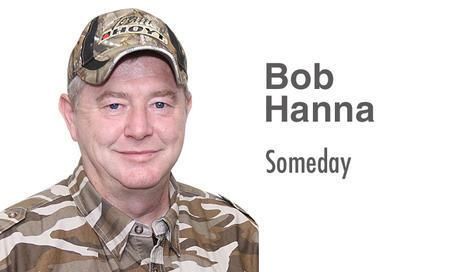 The hunting and holiday season are in full stride, and as I pointed out last time, we are super busy. I did manage to get our decorations up. We have a 9-foot white Christmas tree inside the cabin with three (yes, I said three) boxes of ornaments for it. Taryn, my wife, said it was absolutely necessary because most of them are memories of Christmas past. I also added 5-inch 3-D snowflakes suspended by fishing line throughout the cabin to add magic to our home.
It's been rough trying to get to hunt much after Taryn's first cataract surgery, which went extremely well (thanks for your prayers), and my first dental surgery, which didn't go quite as easy. They had me on "the good stuff" pain killers for a couple days.
We've been seeing a few more deer on trail cameras and even closer to the house. Our resident alarm, Samson the Collie, lets us know when something or someone is around.
Well, the hunting part of our African trip is over, but the adventures continue. Our flights back home were changed when Amsterdam shut down international flights heading for the U.S. We were rerouted through Paris to Atlanta to Lexington, which again is about 21 hours of flying time plus seven hours of layover.
Now we have done enough flying to pretty well have the routine down when it comes to TSA check-in. So we got up early to check out, grab some breakfast and walk to the terminal, which was connected to the hotel via an overhead walkway.
We had several hours before check-in. We could have done some sightseeing, but they advised us not to travel far due to the high crime area, so we walked around and shopped at the airport. People (not airport people) kept coming up to us asking if we needed help with our bags. One fellow even suggested we meet him before we went through TSA (he never showed).
When check-in time arrived, we were approached by a rather large man who said he would help us through check-in as it can be "confusing." We let him escort us to check-in, and as I started to reach for a tip, he said, "$20 should cover that!"
As we went through TSA, we were pulled aside and asked to wait. They acted nervous about what they had found in our carry-on. First, they found a crochet hook in Taryn's bag. She had carried them on before and told them they were legal.
But they came to me very seriously and told me the police had been summoned as they had found a spent rifle cartridge in my bag. I had put the cartridges in my check-in bag, which is legal, but evidently, one slipped into my carry-on.
They checked my ID, registered me in their log, checked me against their Most Wanted List, and after explaining, I got a severe tongue lashing from the police. Whew.
We did manage to get through and found the flight to Paris was not the Comfort seats we had paid for, but we were crammed into the economy section next to a rather large lady, and for 10 hours, we were like sardines. Delta later apologized and refunded us the extra charge for the better seats.
We did manage to survive the trip to Paris and were happy for more room on the nine-hour flight to Atlanta.
We had a few problems as we boarded our regional flight to Lexington — an oil leak in the front landing gear of the plane, which was resolved — and while we were pulling away from the terminal, a young man refused to leave his face mask on in the plane. After being confronted several times, he was escorted off the flight.
Well, I hope you enjoyed the diary of our African adventures over the past few months and pray it would inspire you to follow your dreams into reality.
May God bless you and inspire you to be a blessing to those around you during this holiday season and beyond.
Love y'all.