Birding news from late December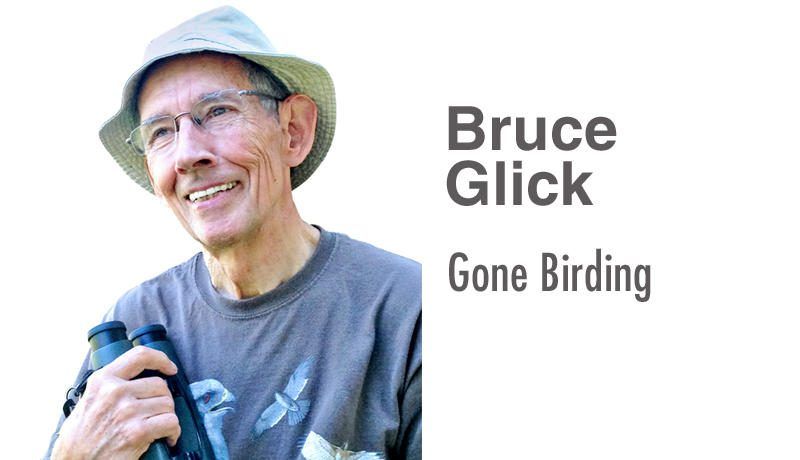 Christmas bird counts are in full swing again this December.
I received a phone call from Elias Raber, count coordinator for the Millersburg CBC, who asked that anyone interested in helping with the Dec. 30 count should call him at 330-674-4999. That includes folks who are willing to count birds at their feeders on that day. Feeder watchers must be in the Millersburg CBC circle. Call Elias if you have any questions.
Other counts have already taken place or will be completed by early January. We should know the results in the next few weeks. As always, the weather plays an important part in these winter counts. Rain can force birds into protected areas, making them hard to find. Snowy conditions make travel treacherous but may mean birds are out looking for food if it isn't snowing at the time. Morning is the most productive time of day for birders, and this is certainly true for CBCs. By mid to late afternoon it's usually very quiet, and birds are hard to find.
As the year comes to an end, it's time to think about birding goals or plans for 2023. There are so many different goals possible. There are always some birders who enjoy trying to find as many birds as possible in January, a "big January." Part of the reason may be to provide ways to get out of the house during one of the winter months. It's surprising how many different species of birds can be found if you venture up to Lake Erie or other winter hotspots for birds. However, just keeping track of what birds you see at your home feeders or in your home county can be a lot of fun as well.
I haven't done a big January for many years, mainly because we have been going to Arizona for at least part of that month. This year we plan to stay home unless something comes up that we aren't aware of now. Here in Northern Indiana, we can head up to one of the Great Lakes, in our case Lake Michigan. There are a number of birding spots along the lake that can be productive if it doesn't get cold enough to freeze the lake along the shoreline. Some unusual birds also show up at feeders in January, and with the excellent options for finding out about rarities, many birders at least get a chance to see them.
In recent years I have been entering my birding records in e-Bird, so it is possible to compare what I've seen over the years, although this only works if you have entered all the records. In my case that means going back to 1957 when I first kept a list of birds seen around Wooster, where we lived at the time.
Having been fortunate to have jobs that took us to different countries for a dozen years or more, lists from those places are interesting to look at and compare. The most birds I've seen in one year happened in 1995 when we were living in Central America. That was followed closely by the lists from 1982-86 when we called Bolivia home.
Here in the United States, my best year was 2020 when my total was 333, mainly due to spending three months in Arizona and then birding in Indiana the rest of the year. This year I thought I might match that number, but it looks like I'll be about 20 species short. Again, I birded mainly in Arizona and Indiana.
What about 2023? I've been thinking it might be time to do some birding in Florida and/or Texas. At age 81 I know there aren't many years left. As it is, every day we are healthy is a gift.
I wish each of you a wonderful year. Please stay safe, be kind and pray for/work for peace in our world.
Good birding!
Bruce Glick can be emailed at bglick2@gmail.com.