Catholic schools welcome visitors for open houses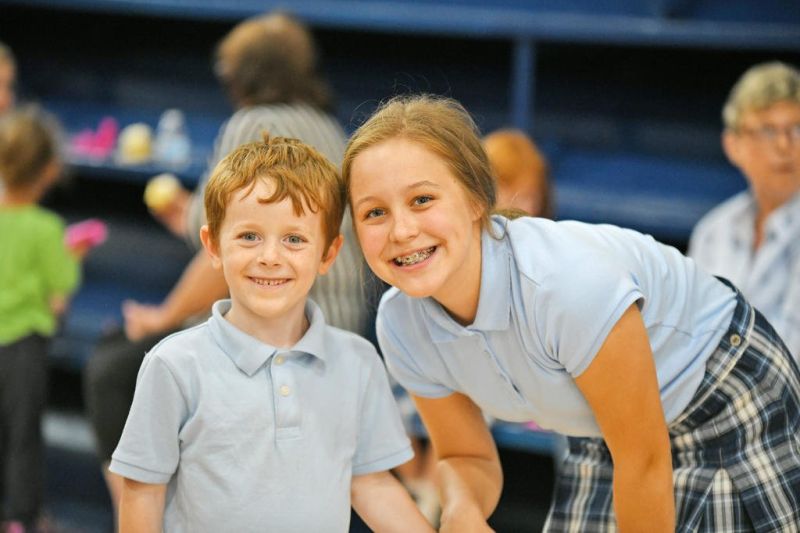 Tuscarawas County Catholic Schools will hold open houses this month to begin registration for the next school year and give the public an opportunity to learn more about the schools.
The Tuscarawas Central Catholic Elementary School open house will be held Sunday, Jan. 19 from 11 a.m. to 2 p.m. The Immaculate Conception School open house will be the following week, Jan. 26, also from 11 a.m. to 2 p.m. Both schools will have spaghetti dinners and additional activities during the open houses.
Visitors can participate in student-led tours, meet the teachers and staff, and have dinner.
The Tuscarawas Central Catholic Junior/Senior High School open house will be Tuesday, Jan. 21 from 4-6 p.m. before the Saints boys basketball game against Tuscarawas Valley. Visitors are invited to come early to the game to meet the staff and learn more about the school's programs and activities.
"The open houses mark the start of registration for the 2020-21 school year for our current families and students new to the schools," elementary school principal Matt Ritzert said. "It's a great chance for visitors to meet our students and teachers, learn more about our schools, and the new scholarship opportunities we can offer."
Immaculate Conception and Tuscarawas Central Catholic Elementary School offer classes from preschool through grade six. Central Catholic Junior/Senior High School houses grade 7-12.
"First and foremost, we want to let people know that we offer excellent academic programs grounded in a faith-filled atmosphere," junior/senior high school principal Jennifer Calvo said. "Our academic success is demonstrated in test scores and the amount of scholarships our graduates receive. Secondly, we are affordable. Our tuition rates are among the lowest in the state, and we have many new scholarship opportunities for next year through Ohio's EdChoice program."
Many of the scholarships are available regardless of income. "Finally, we are open to all," Calvo said. "Approximately 20 percent of our students are not Catholic."
The three schools that form the Tuscarawas County Catholic Schools participate in the EdChoice Scholarship Program. The traditional EdChoice program provides scholarships to families who live in certain areas throughout the county regardless of family income.
The EdChoice Expansion Program provides scholarships based on income. The schools participate in both programs. "The opportunities for EdChoice scholarships will grow considerably for next school year, and we encourage families to call us for more information," Ritzert said.
The open houses are open to the public, current families, parishioners and anyone interested in exploring the possibility of enrolling in any one of the schools.
While the open houses are designed to showcase the schools, Ritzert said visitors are always welcome to visit the schools by calling and scheduling an appointment.
More information about the Tuscarawas County Catholic School is available at www.Be-A-Saint.org.