Nordgren lecturing on eclipses Sept. 19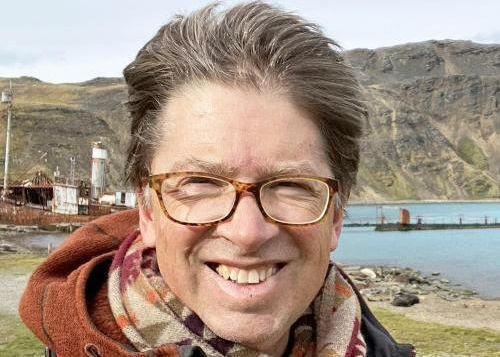 The College of Wooster will host scientist and artist Tyler Nordgren as he presents a lecture titled "See the Sun and Moon Align for You for the Great American Solar Eclipse" on Sept. 19 at 4 p.m. The lecture will take place at The Alley on the ground floor of the Lowry Center, 1189 Beall Ave.
Nordgren will explore the science surrounding solar and lunar eclipses, along with the history of how eclipses have been understood by different societies. He will also share information on an upcoming solar eclipse that will occur in April 2024 that will be visible from Wooster. "Solar eclipses create a great intersection of science, history, art, myth, and awe, all of which will be on display when the Moon's shadow passes over Northeast Ohio next April," Nordgren said.
Nordgren holds a doctorate in astronomy from Cornell University specializing in dark matter, as well as a bachelor's degree in physics from Reed College. He has worked with the National Park Service to turn the national parks into the single largest source for public science and astronomy education in the world.
His book "Stars Above, Earth Below: A Guide to Astronomy in the National Parks," shows what visitors to America's national parks can observe in the night sky. The color illustrations in this book include both his night sky photography as well as vintage-style "travel posters" he designed to help the public learn about astronomy. Nordgren also wrote the book "Sun Moon Earth: The History of Solar Eclipses from Omens of Doom to Einstein and Exoplanets." Written in preparation for a solar eclipse in 2017 that was visible across the contiguous United States, the book describes the social and scientific influences eclipses have had throughout history.
Sponsored by The College of Wooster Libraries and the Department of Physics with support from the Cultural Events Committee, this event is free and open to the public. For more information, contact science librarian Ian McCullough at imccullough@wooster.edu, or by phone at 330-263-2288.