Wooster native to give Mortensen lecture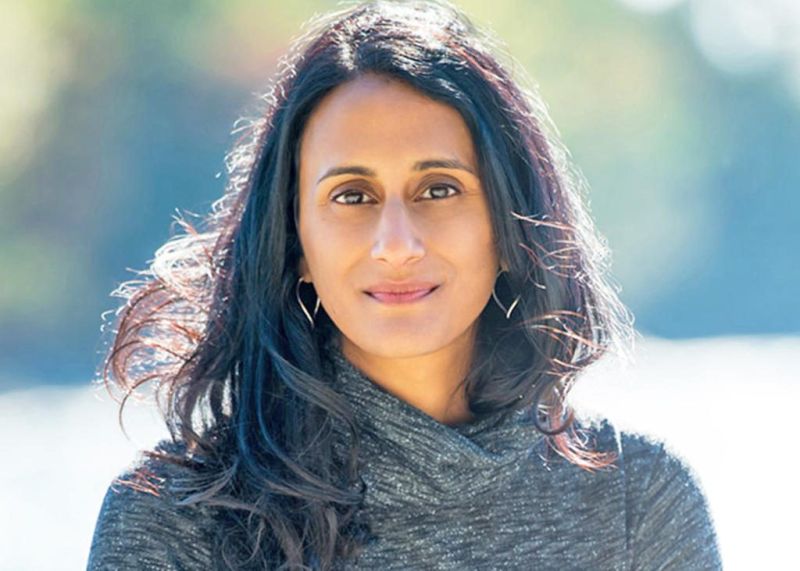 Bina Venkataraman, journalist and science policy expert, will give The College of Wooster's Peter Mortensen Lecture on Sept. 5 at 7 p.m. in the Gault Recreation Center inside the Scot Center, 1267 Beall Ave. The event is free and open to the public.
Venkataraman's book, "The Optimist's Telescope: Thinking Ahead in a Reckless Age," was selected as Wooster's summer reading book for the Class of 2027. The book tackles the problem of instant gratification and how failing to look toward the future has impacted humanity, with examples ranging from ancient Pompeii to modern-day Fukushima.
Venkataraman wrote, "The future is an idea we have to conjure in our minds, not something that we perceive with our senses. What we want today, by contrast, we can often feel in our guts as a craving."
Venkataraman includes practical tips that both individuals and society at large can use to make long-term decisions.
A native of Wooster and an alumna of Brown University and the Harvard Kennedy School, Venkataraman is a journalist, author and science policy expert. She is currently a columnist at The Washington Post and a fellow at the Belfer Center for Science and International Affairs at Harvard University, along with teaching in the program on science, technology and society at MIT since 2011.
Previously, she was the editorial page editor of The Boston Globe from 2019-22, served as senior adviser for climate change innovation in the Obama White House, and directed global policy initiatives at the Broad Institute of Harvard and MIT.
The Peter Mortensen Endowed Lecture Fund was established in 2006 with a gift from Peter Mortensen, a 1956 grad. Income from the fund is used to support one or more public lectures and/or performances related to the First-Year Seminar or for similar purposes directly related to the academic programs.