Safe Harbor: A port in the storm for young women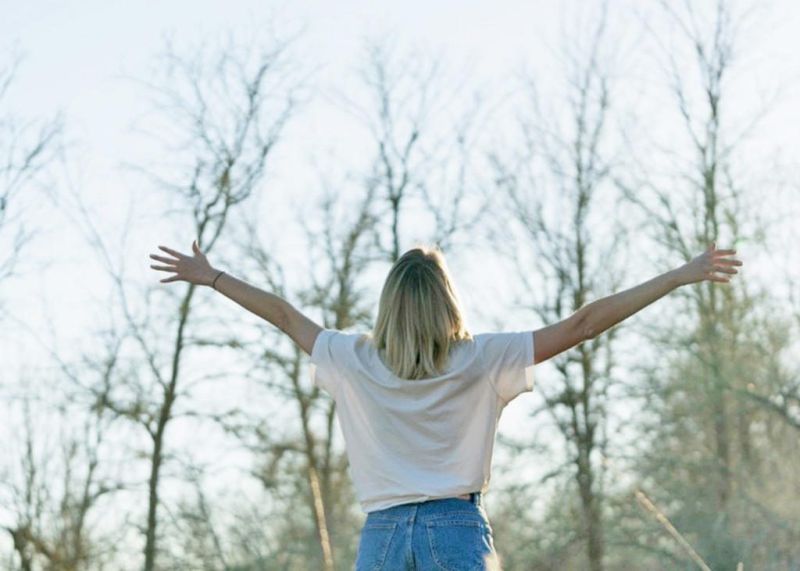 Human trafficking isn't a topic most people chat about over coffee. But that isn't going to stop a local organization from caring for its victims.
"We are building a long-term residential facility for child survivors of sex trafficking, specifically for girls 14-19," said Melissa Brown, founder and CEO of Safe Harbor Ohio.
Safe Harbor, the brainchild of Brown, will be a faith-based, long-term, residential, therapeutic community. The campus will soon begin rising this spring from donated land in Holmes County. It's hoped part of the complex will be finished and open by the end of the year and that it will be able to house 24 girls long-term in the future.
Ohio is ranked fifth out of 50 states in reported cases of sex trafficking. When Brown learned about these staggering statistics, she began volunteering with local organizations that aided human trafficking victims.
"We think we will know human trafficking when we see it," Brown said, "but we don't because it hides in plain sight. The kids that get caught up look like our own kids."
The idea to do something life-altering took root. In 2019 Brown found herself having a tumultuous year searching for God's meaning in her life. She asked for specific signs. Browsing a trinket shop during a trip, she found a curious token fashioned into a necklace. It turned out to be an old brothel coin. After some research she found the coin held no value except as an exchange for service. The women working in brothels might have had a bowlful of these coins from customers, but they were worth nothing, reinforcing the concept they were unworthy.
She knew then she'd be working in human trafficking.
Brown was an executive at NewPointe Church, recently transitioning to full-time CEO of Safe Harbor. From conversations stemming inside leadership in 2020, she found that Eight Days of Hope, an organization NewPointe supports that responds to disasters, was forming a new division — responding to human disaster. Armed with this knowledge, the idea for Safe Harbor was born.
Talks began between Eight Days of Hope, NewPointe and The Refuge, which is the largest facility for child survivors. The Safe Harbor complex being built in Holmes County will be modeled after the Texas-based The Refuge.
"They have a model of care that has proven to be successful. If a girl is found in Ohio, she is placed in a safe location," Brown said, "but everything that she needs like medical, counseling, schooling or therapy is outside that location, so she is going outside that safe location that is unfamiliar. Our facility will feel like a campus, with everything onsite. Everything she needs is there, and it becomes a holistic approach to her healing."
Along with the help of Leader's Edge, a nonprofit that mobilizes leaders, Safe Harbor was launched. Safe Harbor is now its own entity, working on nonprofit status. While donations are part of any nonprofit, roughly 75% of the cost of care will be covered by state and federal funding the girls receive. NewPointe remains a partner, with Safe Harbor looking for other churches to partner with. Eight Days of Hope will construct the campus, working with volunteers.
Fundraising efforts to build the campus have been ongoing, and construction will begin in April.
"When God knows everyone, he can connect anyone," Brown said. "Human trafficking is the second-largest growing industry in all the world. If I sell you drugs, they're gone. I can't resell the drugs. But you can sell a human over and over and get the same price."
Human traffickers are advanced in how they prey upon victims. Kids who have only grown up in a digital world don't think anything of communicating with people they don't know online. It can happen to anyone at any time when you have a high-speed computer in the palm of your hand.
"Trafficking boils down to three things they say: 'I'll be your boyfriend/lover,' 'I'll be your daddy/protector' and promises of luxury," Brown said. "Grooming takes time. They're checking in daily. It's innocent until it turns sexual. Sextortion is a real thing, and when a girl trusts and sends a picture, they have them."
There have been several sex trafficking stings in recent years in nearby counties. Once the girl is lured in, sex is sold in online ads, and people are answering. Buyers show up to a local hotel expecting sex with a minor. Human trafficking has been here a long time, but in the digital age, pornography has played a large role in cementing these types of expectations.
"Pornography is training our teenagers on what they think sex is. It feeds the need for human touch," Brown said. "When you can pay for someone to do whatever you want, you'll pay."
When girls come to Safe Harbor, they will be assessed, then transition in for one week. There will be six cottages that will hold four girls and two house mothers. They'll get everything they need while learning responsibilities, going to school, and attending therapies like art, music and equine. Most girls remain for nine months until they are released to those who are identified as good people in their life. Most will still be underage when they leave.
"The Bible talks about beauty for ashes," Brown said. "When there's a wildfire in the forest that has decimated everything and all you can see are ashes, rain and sun come and you have a super bloom. The flowers that grow there only grow after a fire.
"These girls can be sold for sex upwards of 10 times a day, 365 days a year, by different men wanting different things. That seems like ash to me. When a girl shows up with ash, she can be made beautiful. That's what Safe Harbor will be."
Brown is available for home gatherings and tile events. During the event a 4-inch round tile will be painted with words of encouragement. These tiles will be installed on the cottage backsplashes where they can be read every day.
Visit www.safeharborohio.org for more information.