Holmes library celebrating Love Your Library Month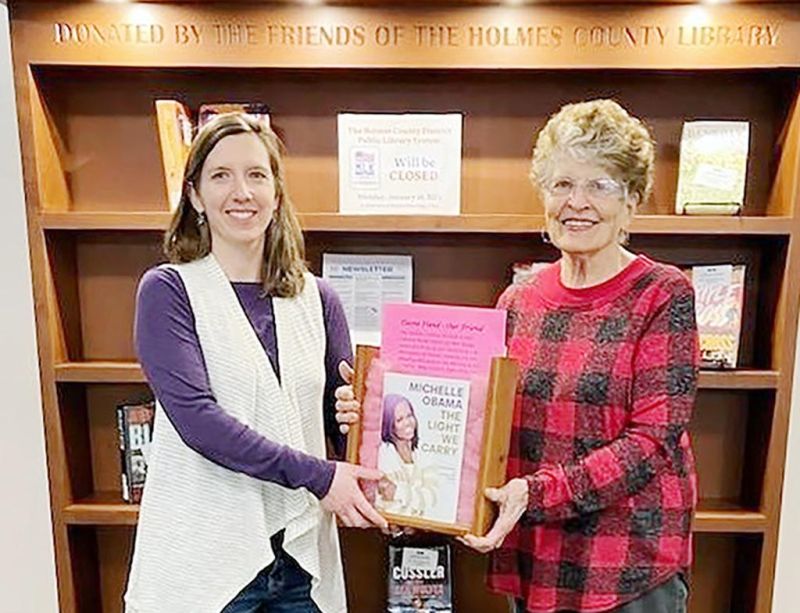 The Holmes County District Public Library is anticipating a busy month of February and kicking it off by celebrating Love Your Library Month.
"With the cold winter days that February often delivers to Northeast Ohio, it is a nice time to publicize and remind the community about the many opportunities and resources that abound at their local library," said Paula Cicconetti, Holmes County District Public Library director.
Cicconetti said libraries are known for providing plenty of books, but there is a great deal more to libraries today than simply finding good reads.
"The heart of what we do is connecting the public with resources and information that they are seeking, free of charge," Cicconetti said.
Opening up that avenue of connecting with the public can take on many forms, whether it is printing documents because a home computer has crashed, picking up tax forms and instruction booklets to aid in tax-return preparation, accessing high-speed internet because adequate service is not available in a particular neighborhood, borrowing movies to enjoy a movie night at home, or learning how to access thousands of digital materials through the Ohio Digital Library.
Then there is the focus on children, a resource of which Cicconetti said the library is very proud.
"We provide a full slate of programs for children both at the library and at various schools and preschools throughout the county. And who can forget about the convenience of the Bookmobile coming right to a school or neighborhood?" Cicconetti said.
She said the vision of the library is to become an essential part of the life of county residents by promoting an enriched, informed and connected community. A healthy library is often a sign of a healthy community, and she said the two go together.
"Whether folks have gotten out of the habit of using the library or maybe they've never had a library card, we invite the public to stop by to explore all that we have to offer," Cicconetti said.
As part of the Love Your Library Month celebration, each time patrons visit the Holmes Central Library or East Branch Library in Walnut Creek throughout February, they may enter the HCDPL's ongoing giveaway drawing for a Kindle Fire tablet.
Adult patrons visiting the central library will want to check out the Blind Date with a Book display.
"For folks who tend to judge a book by its cover, this will be a fun way to discover a new book that they may have never considered before," Cicconetti said.
Cicconetti said while the relationship with the community is important, no group of people has exhibited their love and support of the library quite like the members of Friends of the Holmes County District Public Library.
FHCDPL is a nonprofit fundraising arm of the library. The group's continuous support has allowed the library to provide high-quality programs and multiple copies of high-demand books.
"Over the years they have also been able to assist with unbudgeted expenses that have come up," Cicconetti said.
Friends will hold its first meeting of the year on Tuesday, Feb. 14 at the central library at 1 p.m. Anyone interested in learning more about joining or supporting the Friends of the Library is invited to attend.
The Friends of the Library recently donated Michelle Obama's book, "The Light We Carry," in memory of longtime member and secretary Elaine Hand, who passed away in December 2022.
This month presents an opportunity to continue to show support for the library or to reconnect if you've been away for a while or are new to the area.
Whether it's for personal reading and work or a family of 10, the Holmes County District Public Library staff is ready to help the community thrive and enjoy life.