Runners ready to produce flour power in Dirt Road Dash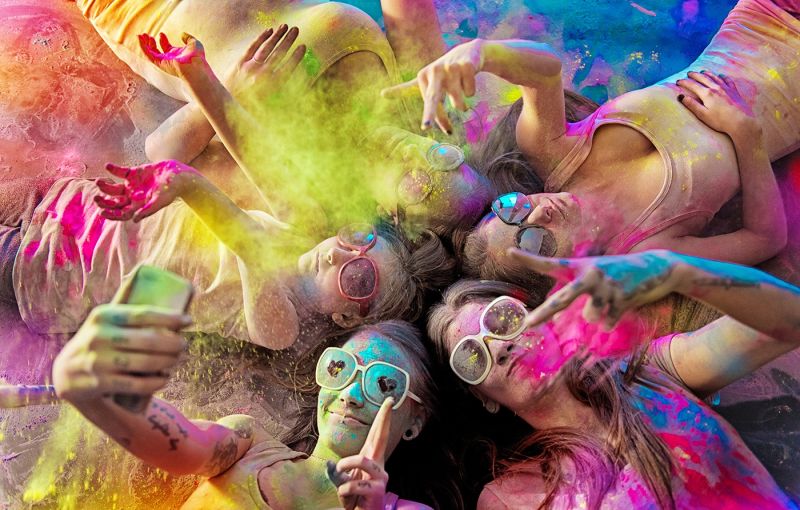 Anyone who enjoys running is invited to participate in a fun run Oct. 8, where the annual Clark Community Center Dirt Road Dash will take place in Clark at 9 a.m.
While running may be the goal, this race adds some color and spice to it, with volunteers tossing colored flour powder at runners as they move along the course.
"It's just a fun run that we add some color to by throwing the flour," said CCC president Taylor Faunce. "It's free, it's fun and we invite anyone who likes to run or even walk a 5K to come to Clark to participate."
Registration for the run begins at 8 a.m., with the race kicking off at 9 a.m. The race begins and ends at the center, with a station set up with water at the midway point, where runners turn around and head for home at the center.
Along the way, they may have some colorful flour tossed on them, but Faunce said only if the runners give the OK.
And if someone doesn't necessarily like to run or walk the 5K but would still like to be part of the fun, Faunce said anyone is welcome to come to the event, grab a container of flour and have a good time dousing runners with the colorful concoction.
"We'd like to have as many volunteers as possible along the way who would enjoy throwing flour at runners during the race," Faunce said. "All people have to do is show up and we'll provide the flour."
Faunce said Dirt Road Dash T-shirts will be available for purchase for $5, noting that those are perfect for a fun run flour extravaganza. There is no preregistration, with runners able to sign up the morning of the race.
"There is no cost to participate, but if anyone would like to make a donation to the center they may do is at the race," Faunce said. "Our main goal is to create a fun community day for people who enjoy running."
He added that the poker run that was initially supposed to take place that day will be postponed, noting that it was difficult to face the challenge of competing with the Holmes County Antique Festival.
In addition to the race, the CCC is also hosting a gun raffle. Faunce said there will be three guns in the raffle, including a .450 caliber and .350 caliber rifles and 20-gauge shotgun.
Tickets for the raffle are $10 apiece and Faunce said they are only selling 300 tickets, increasing the chances of winning a gun.
Tickets may be purchased from any of the board members, and if anyone has questions or would like to purchase raffle tickets from Faunce, they can call him at 330-231-3592.
All proceeds from both events will go directly into the Clark Community Center general fund.