Don't mind if I do: Workshop will share benefits of mindfulness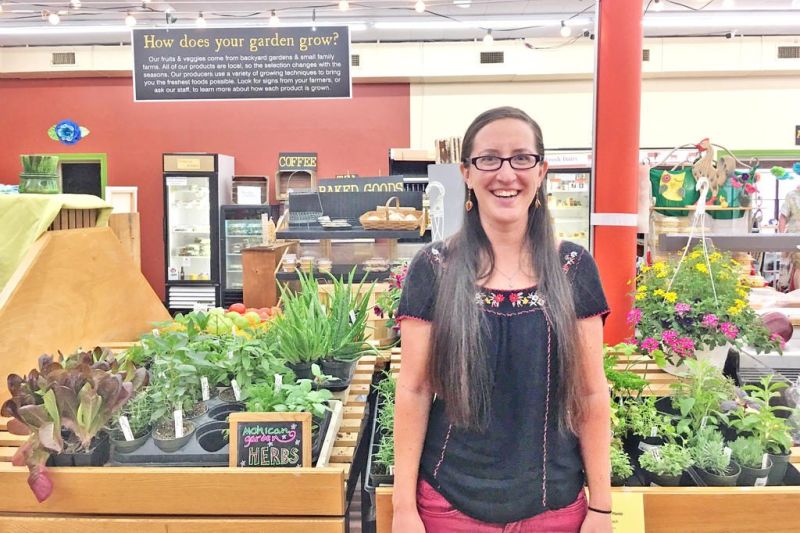 Whether it's being completely present in her newly opened private practice, doing yoga outside with her horses nearby or hanging out in one of her favorite Wooster downtown spots, Jenny Preston is all about being mindful.
Preston will offer a free community workshop on mindfulness on Saturday, June 29 at 11 a.m. at Local Roots Market and Cafe in downtown Wooster.
A licensed professional counselor, Preston has recently returned to her hometown of Wooster to set up a private practice. Her specialty is working with trauma and anxiety issues.
"I'm super glad to be back," Preston said. "I want to be in this community and to serve the community I know and love. That's what brought me back."
Preston first got into mindfulness in college. "Mindfulness as therapy was my thesis," she said.
For her research Preston took mindfulness out of the spiritual context and put it into a mental-health context.
Preston said she feels passionately about mindfulness. "In this world we live in, we can be so tied to phones and social media. That takes us out of just sitting and being and connecting to all kinds of emotions. Mindfulness is something you take with you," she said.
Offering the session also is a way to get immersed in the community.
Preston said Local Roots seemed like the perfect venue because it's always been one of her go-to spots downtown when she was away and would come back for visits.
As a therapist, Preston said, mindfulness — being fully present — is a crucial aspect of the job. "The thing that makes therapy work is the presence aspect," she said. "Nobody is going to talk about the hardest pieces of their life if you aren't connected or tuned in."
The workshop will explain what mindfulness is, explore the history of mindfulness and utilize experiential exercises to help participants cultivate a mindfulness practice that fits in with any individual lifestyle.
Preston also will look at the neuroscience evidence regarding the benefits of living mindfully. There will be time for questions, feedback and dialogue.
There is no specific background in any sort of meditation or mindfulness practice required. Those who attend will come away from the session with a better understanding of what mindfulness is and how individuals can apply it to their own lives. It also is appropriate for those who have been practicing mindfulness for years.
"With mindfulness everyone is always a beginner," Preston said.
She explained while it is a useful tool for mental-health issues such as stress, anxiety and depression, it is a vital part of everyday living. "Mindfulness brings more to everyday life," Preston said.
For anyone hesitant to attend, Preston explained participants would not be asked to lie down on mats. "You don't have to be in any particular pose or position," she said. "You can be mindful walking, sitting or talking. Mindfulness has become this thing that you do. If we set it up that way, there is the idea that you can fail or not be good at it. It's something you are. It's just being present with what's going on, whether good or bad."
Being present helps Preston connect with her clients and has wide-reaching benefits in the rest of her life as well.
"Mindfulness also helps me manage things that are outside my control. It helps with connections and relationships," Preston said.
For anyone looking for next steps after her workshop, Preston will point people to local resources for continuing their journey.
As a therapist she also is interested in working with those who have no defined issues. "You don't have to be miserable to go to therapy," she said. "It could be someone just wants to live a more connected or engaging life. Who couldn't use a little help every once in a while?"
The workshop will last approximately one hour. Local Roots is located at 140 S. Walnut, Wooster.
There is no charge for the workshop, and preregistering is appreciated at Local Roots or call 330-263-5336.
For more information email Preston at jennyprestonlpc@gmail.com or call 330-317-9276.