H15 Ministries springs back after long hiatus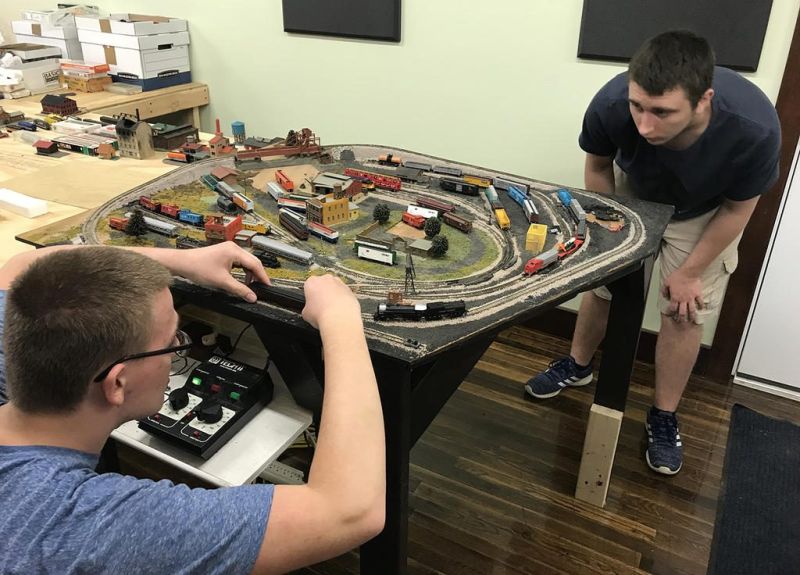 Philosopher Jean-Jacques Rousseau once said, "Patience is bitter, but its fruit is sweet."
If that is true, then the staff, volunteers and teenagers who enjoy the facilities at H15 Ministries Teen Center in Millersburg are about to taste a very sweet treat.
After a lengthy hiatus that saw the center closed for 14 months, H15 will reopen its doors to teens excited about returning.
Recently, H15 Ministries director Andy Schafer said the words he has longed to say for many months.
"On May 4 we will open the doors and welcome the teens back," Schafer said.
Schafer said he can remember the dejection that accompanied Gov. Mike DeWine's announcement that facilities needed to close their doors by midnight, March 16. He can recall the dejection of the teens and staff, as well as the wondering when the center might be able to reopen its doors.
More than one year later, he has already heard from teens who are more than a little eager to return.
"There's a lot of enthusiasm from the kids, which is really exciting for us to see," Schafer said. "I can't wait to hear the sounds of joy when the center is so full of teens. I miss that so much."
Schafer said while the center will reopen every Tuesday, Thursday and Saturday from 4-8 p.m., the same issues that have kept H15 closed are still somewhat of a problem. He said the 6-foot social distance requirement will be difficult to enforce, but they feel the risks are decreasing enough that while they will try to enforce the requirements, it won't be as dangerous to the health of the teens and the volunteers if they aren't adhered to perfectly.
"I am hopeful that the restrictions are going to be lifted sooner than later, but in the meantime we feel it is time to get open again and start reaching out to the teens and sharing God's love," Schafer said.
As for patience being a virtue, Schafer said he has learned that no matter what grand plans and schemes he has, he sometimes will have to take a backseat to what God has in store, and while he admitted waiting patiently is not something he excels at, it was a worthwhile lesson.
"I feel like I've learned that we can take wrong turns, and it will still be OK," Schafer said. "Sometimes we have to sit back and wait with patience, even though we've made all of these plans."
Schafer also said he learned to count blessings over the pandemic. He said while closing the doors was difficult, he could find silver linings in places one might not think to look. He said during the pandemic he and his wife Tammy actually grew closer to some of the teens through other modes of connecting, and it was on a much deeper and personal level than it might have been otherwise had they stayed open. He also said reopening on May 4 carries its own unique appeal.
"I find it interesting that the date landed where it did," Schafer said of reopening the doors to H15. "That was not by plan at all, other than we decided to start up on the first Tuesday in May. We didn't realize that it was May 4 when we decided that. If you remember, May 4 has been a good day in H15's history. I received the keys to start working on the buildings on May 4, 2016, and we had our grand-opening celebration on May 4, 2019. I can't help but wonder what God has planned for future May 4ths."
During the pandemic the Schafers did some remodeling at the facility, and he said he hopes the teens like what they see. He said one new addition will be in the courtyard, where he erected a new basketball hoop, something that had been a request of the teens for quite a while.
"This was one of those projects that waited a long time to get done," Schafer said. "It looks great, and I can't wait to see the teens enjoying it."
Schafer said as he looks ahead, he can't help but also look back and remember just how amazing God has been over this past year of being closed.
"There have been so many incredible ways I have been watching God at work, and to be honest, I really do feel that this time has been a time of real spiritual growth in a few of our teens," Schafer said. "I wish I could share all the stories but just know that God has not been held back by this pandemic, and as always, his perfect plan is moving forward."
H15 Ministries is open Tuesdays and Saturdays from 4-8 p.m. for all teens, and on Thursdays from 4-8 p.m., the center is open to teens age 16 and older.