This year's Wayne farm tour features seven stops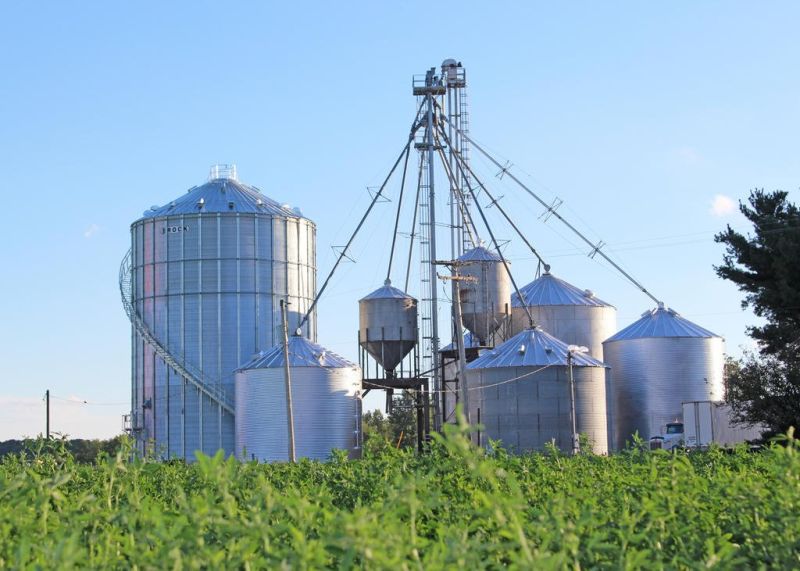 With fall comes fall tours. In Wayne County, which has its share of foliage, things are a bit bigger than looking at leaves. That means farm tours.
The annual Wayne County Farm Bureau Farm Tour, which will feature six area farms and a train station, will take place Oct. 8-9 from noon to 5 p.m. The tour this year will head through Northeastern Wayne County: Milton, Chippewa, Green and Baughman townships.
"We really always are seeking people that will be excited about showcasing their operation and teaching about agriculture," said Lindsay Tournoux, Farm Bureau organization director.
The Wayne County Farm Tour rotates each year, counter-clockwise, through the four geographic quadrants of the state. Tournoux said while a particular farm can be a host site every four years, it's more likely to happen every 12-16 years.
"Each area repeats for four years," she said. "We try to have no repeats every four years. We try to keep it fresh and changed up."
Tournoux said some farms are eager to host while others are more reluctant, given the time of year. Fall is harvest time, so farms are busy.
"We have some people that request to be on it, but there's also an element of us going out and asking some of them to participate," she said. "It's a huge amount of work and it falls in the harvest season, so it's not the most convenient time."
Something different this year will be some behind-the-scenes tours at various facilities.
"Some of these places are open to the public (year round)," she said. "But there are farms on here that are not. It's an opportunity for people to come and see things for themselves and ask questions and just learn about how their food's produced, instead of going to YouTube for it. It's really host-driven. It's kind of up to the hosts, what they have the ability to take on."
Stop No. 1 is 3-D Meats at 14740 Lincoln Way E. in Dalton, followed by Skylar Brook Farm at 12853 Bair Road in Orrville. Also in Orrville will be a stop at the Orrville Railroad Heritage Society, 145 Depot St., where folks can take a short train ride. The society also will have a petting zoo at a separate site.
Stop No. 4 will be at Bristol Dairy, 6818 Coal Bank Road in Marshallville, which will feature ice cream and a food vendor onsite both days. From there it's on to Rittman Orchard, 13548 Mt. Eaton Road N. in Doylestown, which will include True Roots Barbecue.
The sixth stop is Stoller Organic Dairy, 10451 Eby Road in Sterling, which will offer Old Carolina Barbecue and milkshakes from Orr Valley Creamery. On Sunday only, folks can try Awakening Coffee Company's various products.
The final stop is Walnut Hill Grain, 6113 Sterling Road in Sterling, which will be a Saturday-only stop. The Chick-Fil-A truck will be there from noon to 7 p.m.
"We don't always have two dairies, so that's kind of unique," Tournoux said. "We appreciate that two dairies are willing to host."
The driving distance from stop one through stop seven is about 30 miles. The total drive time without stops is about 50 minutes.
This tour is free and open to the public. For more information including driving maps and directions, visit http://wayne.ofbf.org.