Fall migration is in full swing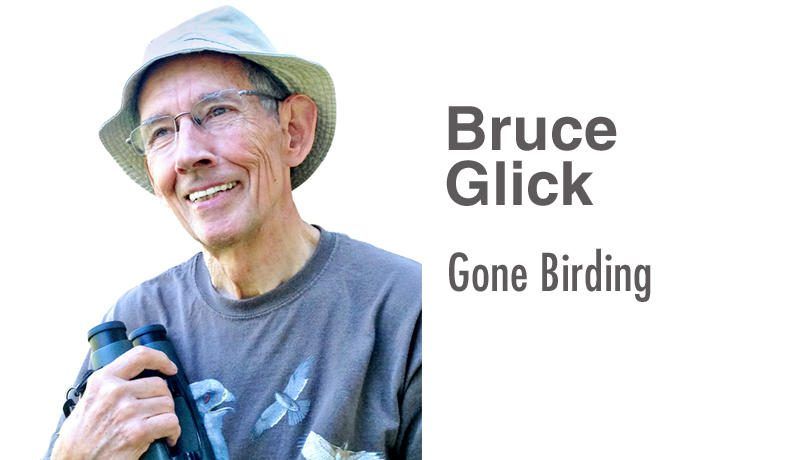 Over the last two weeks there have been many reports of a wide variety of migrant birds showing up in Ohio and Indiana.
Starting out here in Northern Indiana, a group of a dozen birders gathered at Miller Beach in Gary, Indiana on Sept. 4 for a Lake Michigan lake watch. There is a long tradition of lake watches at this site.
Starting just after dawn, birders were soon treated to the sight of a parasitic jaeger chasing gulls close to the beach. Over the next seven or eight hours, the group saw at least four parasitic jaegers and three long-tailed jaegers. There may have been more jaegers since there were additional sightings, but some of the jaegers seemed to be staying around the area, making it hard to get an accurate count.
Other birds reported from the lake watch included all four species of terns, a Franklin's gull, great egrets, shorebirds, ducks and a feisty merlin that made a brief appearance. One of the experienced Goshen birders said this was the best views he has ever had of jaegers.
Other Indiana reports mentioned a Mississippi kite, buff-breasted sandpiper, snowy egret and a variety of other shorebirds. Here in Goshen, near our place, warblers have been coming through. American redstart, magnolia, Cape May, blackpoll and several other species have been reported. Local birder Bob Guth said he was out at dawn on Sept. 9 and found many warblers at the east edge of a large woodlot. The early morning sun seemed to have attracted them because the warblers just disappeared as soon as it clouded over.
Wayne County's Funk Bottoms Wildlife Area continues to be a great place to see shorebirds and other water birds. On Sept. 9 birders found at least the following shorebirds: Baird's, stilt, western, sanderling, red knot, pectoral, least, semipalmated plover, American golden-plover, Wilson's snipe, both yellowlegs and buff-breasted. Several photos were posted of a snowy egret and a little blue heron. At Charles Mill Reservoir, a Wilson's phalarope was found.
A Franklin's gull was reported from Pleasant Hill Lake on the 7th and a laughing gull on the 8th. Based on the fact that the observers were excellent birders, it seems likely two unusual gulls stopped by Pleasant Hill over the weekend.
I have not seen any reports of large numbers of common nighthawks coming through Ohio. The highest number of migrants has been 44, according to the Bobolink hotline. Here in Goshen we had a high of 75 one evening in early September. I heard one over our house on Sept. 7. We are fortunate to have them nesting at several places in Goshen and have been hearing and seeing them every evening again this summer.
I didn't see a report of the last sightings of the two swallow-tailed kites in Knox County, but it seemed that birders saw them there for at least two weeks. That had to be the highlight of the fall for many folks.
Good birding!
Email Bruce Glick at bglick2@gmail.com or call 330-317-7798.